KRA Suspends Tax Reliefs With Immediate Effect
The Kenya Revenue Authority (KRA) and the National Treasury have suspended tax reliefs with "immediate effect" to evaluate "the whole…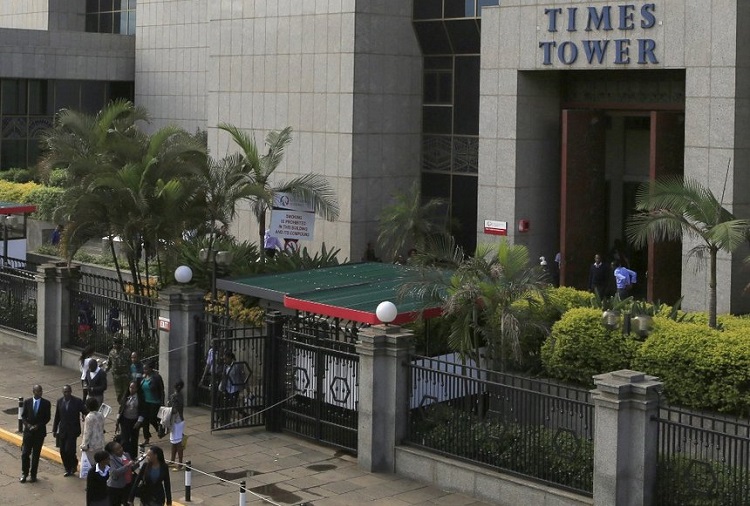 The Kenya Revenue Authority (KRA) and the National Treasury have suspended tax reliefs with "immediate effect" to evaluate "the whole process."
In a statement, KRA says that in the past 5 years, tax reliefs worth 610 billion shillings have been given to various companies and businesses, translating to about 100 billion shillings annually.
The suspension of tax reliefs comes a few months after President William Ruto indicated that the previous government awarded tax reliefs to businesses that wanted to avoid paying tax.
The suspension also comes at a time about 60 companies "belonging to powerful people" are under investigation for "illegally getting tax reliefs to avoid paying taxes."
Here is the statement from KRA: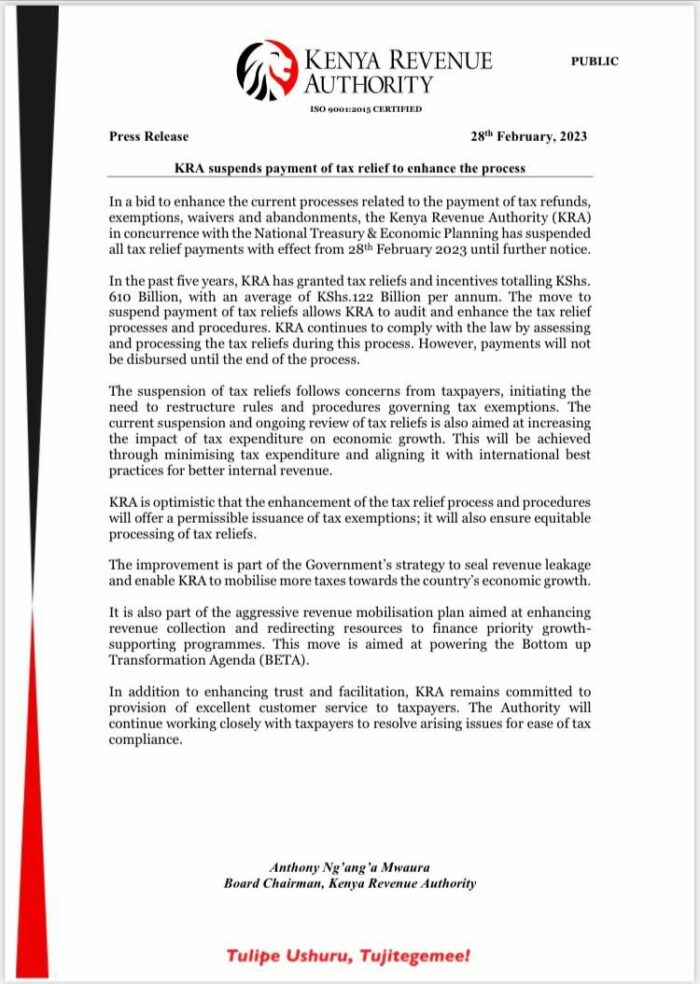 According to KRA, the suspension of tax reliefs to businesses is indefinite that will stay "until further notice". KRA is also expected to give a list of companies that enjoyed tax reliefs in an effort to "increase openness and accountability."
One of the companies that got tax relief is NCBA Bank of Kenya during the merger. It is said to have received a relief of about 350 million shillings.
There is already a case in court challenging the awarding of the tax relief to NCBA Bank. The bank has already said that it will "immediately pay the cash to KRA should the court rule otherwise."
President William Ruto, in some of his numerous speeches, has insisted that Kenyans must pay taxes for government to function. He has personally given targets to Kenya Revenue Authority in which they are supposed to beat of commissioners will be shown the door.
Ruto is also targeting to tax the wealth of the rich. According to him, the super rich in Kenya have not been paying taxes because most of their money is held in land and property with some having their accounts outside the country.
About Post Author