Korean Companies Go Ham On Providing Clean Water In Uganda
South Korean Companies, Jerrybag, and tAB through Korea Trade-Investment Promotion Agency (KOTRA) have pledged to continue supporting Uganda towards the…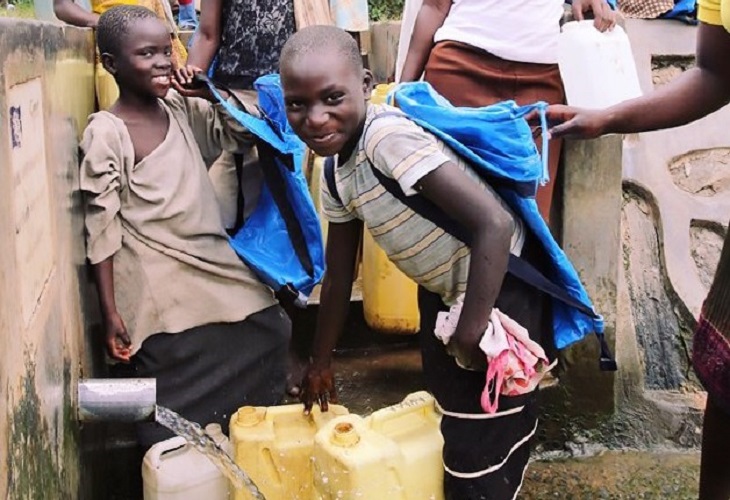 South Korean Companies, Jerrybag, and tAB through Korea Trade-Investment Promotion Agency (KOTRA) have pledged to continue supporting Uganda towards the transformation of the country through knowledge sharing and cooperation.
The pledge was made last month as the two countries celebrated 60 years of cooperation.
During the celebrations, Korean company Jerrybag pledged to donate Jerrycan bags that can be used by more than 1,000 children in some less privileged backgrounds in Uganda to carry water and therefore ease the burden they endure from the routine exercise.
In addition, 500 UV Water Sterilizers (LADIS) made by tAB were donated to health centers and rural communities in Uganda during the event. LADIS is meant to help provide clean and safe water to patients at health facilities as well as rural communities in an attempt to minimize the risks of waterborne diseases.
tAB is a social venture startup that hopes for a clean, disease-free tomorrow for everyone. The main aim of the Portable UV Water Sterilizer is to promote equal rights for safe drinking water and support clean water and hygiene.
200 UV Water Sterilizers were donated to Kakiri Health Center III and were accepted by the Kakiri Sub-County Chair Mr Tebandeke John Bosco and Kakiri Doctor In-Charge Dr. Juliet Nassuna.
According to Dr. Nassuna, diarrhea remains a major concern, especially among children who are easily affected by drinking dirty water.
"Therefore, having these portable UV Water Sterilizers will significantly support in reducing the number of cases related to dirty drinking water," she said.
The remaining 300 UV Water Sterilizers were donated to Africa Future Fellowship, an NGO, and were accepted by Country Director, Lee Jung Woong.
Through these donations, tAB hopes that the risks of waterborne diseases will be minimized and access to clean and safe water will benefit the entire community.
During the event, South Korea, which has cooperated with Uganda for the last 60 years also held a ceremony to share and demonstrate their culture to the Ugandan community at the same time spread and grow the sport of Taekwondo in Uganda. In addition, Korea Trade-Investment Promotion Agency (KOTRA) conducted the Uganda-Korea Smart City & Technology Forum aimed at connecting Uganda and Korea through the exchange of smart technologies.
About Post Author