Kenyans Warm Up To realme C15's 57-Day Standby Battery
Every great smartphone is defined by the power of its battery; how long it lasts, how long it takes to…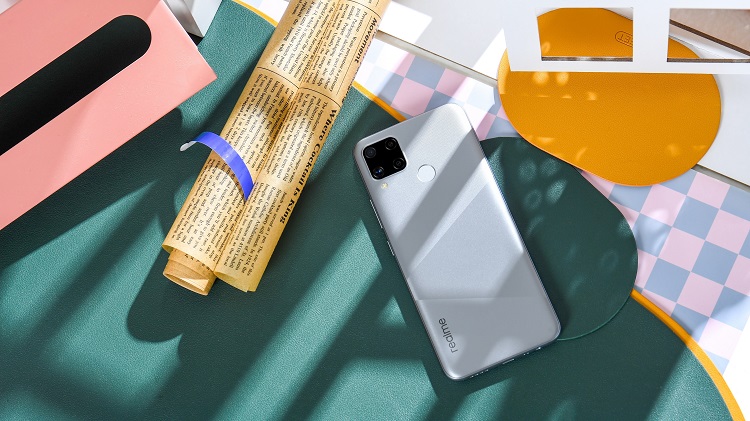 Every great smartphone is defined by the power of its battery; how long it lasts, how long it takes to charge, and its durability while the phone is in use.
Most smartphones are coming with inbuilt batteries. In fact, it is hard to get a phone with a removable battery like before. A battery is the heart of every phone. A phone functions as long as the battery is on with its abilities to retain power for long.
It is with this in mind that the world's fastest-growing smartphone brand, realme, hit the Kenyan market with the realme C15 from its entry-level C series category on 18th September as the first 6000mAh smartphone in the market with AI quad-camera retailing under 20k.
The massive battery smartphone also features 18W quick charge which ensures that the phone charges faster within the shortest time possible cutting on time lost when charging an average phone. It can charge up to 25 percent which is about 1500mAh battery in 30 minutes, maintaining several hours running of the phone. Once fully charged it stays longer than an average smartphone giving the user the convenience and freedom of surfing and operating the phone without the worry of the phone running out of charge.
The amazing revelation about this massive battery that you are unlikely to find in any other phone is that it has been found to be capable of retaining power for 57 days (almost two months) while on standby. The battery is also able to last for 46 hours if one is continuously making calls. What is more, if one is a YouTuber or enjoys watching videos on YouTube, with realme C15, one can watch YouTube continuously for 28 hours without power running out.
At the time, the world of holding meetings has shifted to the use of mobile phones through Zoom and Webinars due to the pandemic. In light of this having a long-lasting battery to help you stick to your virtual meetings all day long is not just an added advantage but a need that you should strive to fulfill.
Launching in the Kenyan market with a starting price of Kshs16,999 for 64GB and Kshs19,999 for the 128GB it is also equipped with the fast and trendsetting realme UI, which is specially designed for them.
For those who love documenting their memories through taking photos and recording videos, realme C15 has them covered with a 13MP quad-camera that uses artificial intelligence (AI) to bring out every minor detail object and event. The phone has an instant fingerprint sensor that cannot be compromised once incorporated. This gives your phone an extra security feature preventing others from accessing data and information on your phone without permission.
For continuous and sustenance playing of games, the phone comes with an Helio G35 gaming processor whose main frequency reaches up to 2.3GHz which always works well for daily App operation or gaming that gives the phone a high performance during the game and cuts down on the possibilities of the phone slowing down or restarting. The mega battery smartphone rolls in the footsteps of the brands call to "Dare to Leap" which inspires the power of self-trust and confidence appealing to the young generation's aesthetics and habits.
Its first sale already kicked off on 21st September 2020 and has so far received a good reception in the market. Kenyans can get this affordable smartphone by purchasing it through offline and online platforms such as Jumia, Kilimall as well as other retail outlets to join the 15 million C series users around the globe. A hot sale day "realme Brand Day" is also coming up on 2nd October on Kilimall where for each purchase of the realme C15 you get a set of free realme Buds Q worth Ksh 3,999
realme, also recently partnered with Kenya's largest telecommunications provider Safaricom for a sale on their platforms and outlets of the realme C15 at the end of the month.
The brand has so far launched the realme C3, realme C11, realme 6, realme Band, Air Neo, and Buds Q which have been well received in the market.
A sale for the realme C15 is currently running until 1st October 2020. For this and to know more about the realme C15 check out, the realme platforms. In addition follow realme on their social media accounts on Instagram @realmekenya, Facebook @realme, Youtube, and the official website https://www.realme.com/mea-en/realme-c15  or search on google realme C15.
About Post Author