Kenyans In Diaspora To Send Cash To Kenya For Free
LemFi, a cross-border payment solution that enables the diaspora community to send and receive money back home today formally launched…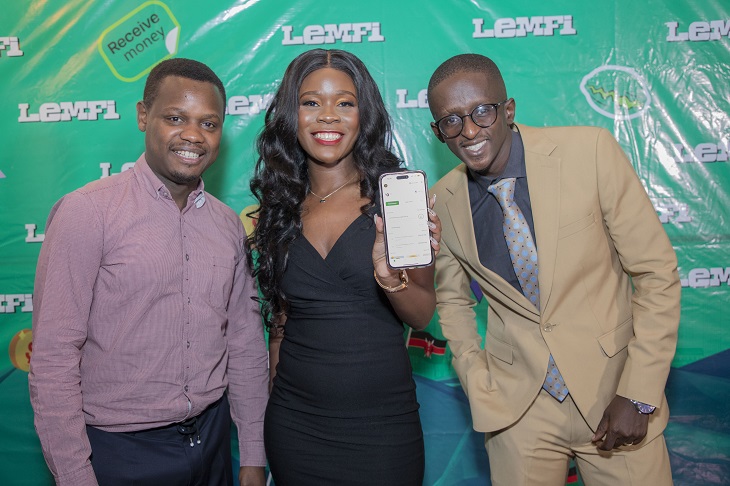 LemFi, a cross-border payment solution that enables the diaspora community to send and receive money back home today formally launched its services in Kenya. The company promises to revolutionize the international money transfer market with innovative solutions at zero fees.
Customers in the United Kingdom, United States, and Canada can access the services by downloading the LemFi app which enables them to send funds directly into the bank and mobile money accounts at zero fees. The app also supports the use of multiple currencies through various wallets that customers can open and deposit money in different accounts.
The LemFi app also provides a Kenya Shillings wallet setup in which customers can open and fund their accounts via mobile money. Once open, the customer can easily change their Kenya Shillings to other currencies like USD, GBP & CAD depending on their transactions.
LemFi is targeting over 500,000 Kenyans living outside the country, with the United States, United Kingdom, and Canada being among the most popular destinations. Through its expansive set of fintech offerings, LemFi aims to provide Kenyans the ability to seamlessly send money to family and friends back home instantly at the best forex rates.
Speaking at the launch event in Nairobi, LemFi Country Manager Kakea Mbacha said: "When Africans leave their countries to work, study or live abroad, they still maintain family, business, and friendship connections back home. These connections are often maintained through communication and the need for effective ways to send and receive items and money from home. "It is for this reason that LemFi exists."
LemFi is not alone in this, their operations in Kenya will be supported by their world-class partner, Pesa Swap – a local online and mobile payment solutions company based in Nairobi and the United Kingdom that provides locally relevant and alternative payment methods for global, regional and local merchants.
"Our services will not attract any fees as we strive to ensure that Kenyans in the diaspora can send money home instantly, at the best rates. This is the brand's promise," Kakea added.
Pesa Swap CEO Chris Munyasya observed that diaspora remittances have grown tremendously in the last financial year with 50% of the money being sent by women. "We need to empower our people to access money transfer services at affordable rates so that they can keep the cash flowing back home," he added.
LemFi is also committed to improving the product through direct feedback from customers. Last year, in partnership with the Stoke UK Diaspora SACCO, the company celebrated Jamhuri Day Eve. Customers were able to interact with staff members and share direct feedback on how better the product can work for them.
The event also featured the announcement of talented comedian Blessed Njugush as LemFi brand ambassador. The talented comedian will be working closely with LemFi to promote the company's services and products amongst the Kenyan diaspora and also lend his voice to LemFi's marketing campaigns and initiatives.
About Post Author