Kenyans Are Slowly Embracing Funeral Covers
Death is inevitable. It comes when one least expects it. Sometimes when it comes, it plugs one that you least…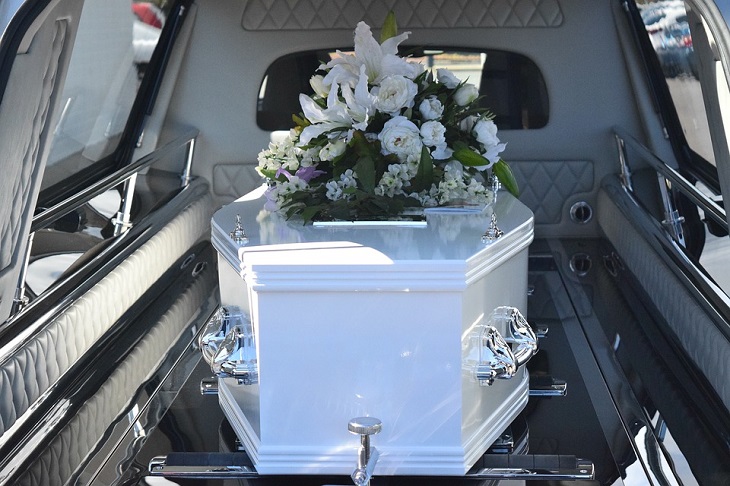 Death is inevitable. It comes when one least expects it. Sometimes when it comes, it plugs one that you least expect. It comes uninvited and no one ever gets out alive. Whether you will crawl, walk, run, or fly, it will come.
Talking about death in an African setting is often seen as taboo. People only talk about it in whispers and when they do, they never wish it upon themselves or those closest to them. It is a phenomenon that is always better left unspoken of.
If talking about death is taboo, now imagine preparing for it. The news of people who dig their own graves in preparation for their own death often makes the news headlines in Kenya. It is something out of this world.
But when death strikes, families are left poor and devastated as they strive to give their loved ones a befitted sendoff. Some have run into debts; some sold their family land and cattle just to give their relative a respectable burial.
"Initially, it was difficult to convince a Kenyan to take up a funeral cover. It was seen as bad luck or some form of inviting death. But times have changed and during the Covid-19 pandemic, we saw the number of Kenyans taking up funeral covers rising," said Mr. Saurabh Sharma, the Britam Director, Emerging Consumers Business Unit.
Stats show that Kenyans, especially those from the Western counties of Bungoma, Kakamega, Busia, Vihiga, and those in Nyanza such as Kisumu, Migori, and Siaya are spending at least 50 billion shillings annually on funerals.
Taking a funeral cover is the only way to help one avoid massive funeral expenses that can plunge one into instant financial turmoil. The Funeral Plan insurance is a product sold to families to cater for the funeral expenses in the event of the death of a family member.
Britam is one of the insurance service providers that has one of the most affordable Funeral covers in the country. Their product covers a family with at least 4 lives assured as a stand-alone product. The minimum is 18 years while the maximum age is 65 years at the entry for the primary covered. School-going children up to the age of 23 may also be covered.
The maximum age on the cover is limited to 82 years. At the same time, the minimum premium is 770 shillings while the maximum depends on the size of the family and the option purchased.
About Post Author