Kenyan Gen Z Rely On TV For News: Is This True?
Most young Kenyans – millennials and Generation Z (Gen Zs) – rely on TV stations as a source of information…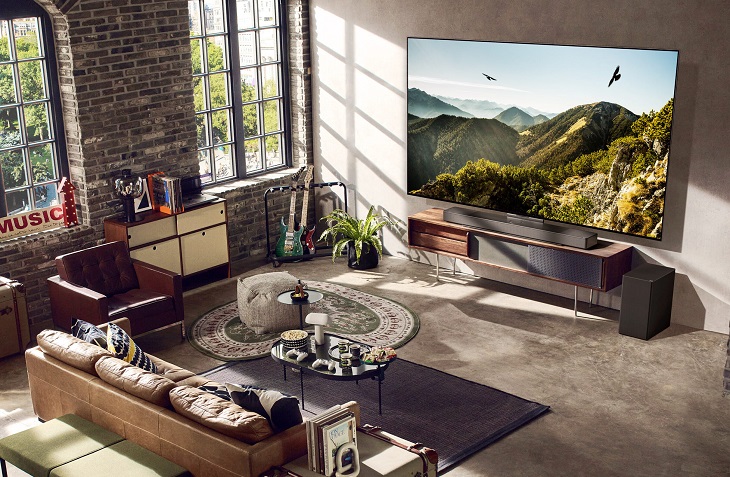 Most young Kenyans – millennials and Generation Z (Gen Zs) – rely on TV stations as a source of information as opposed to social media and radio stations.
This is according to a study by the Aga Khan University Media Innovation Center (MiC) 'Media Consumption In An Evolving Digital World: Millennials And Digital Natives' Consumption Habits And Implications For Legacy Media In East Africa'.
The study was conducted among millennials (ages 25 to 35) and Gen Zs (ages 18 to 24) living in the country's urban areas.
Speaking during the official launch of the report, the Chief Guest, Cabinet Secretary, Ministry of Information, Communications and Digital Economy Hon. Eliud Owalo lauded the Graduate School of Media and Communications at the Aga Khan University for conducting the research that is important for media stakeholders, "the report being launched today offers a great opportunity for legacy media to plan their products and to further interrogate on how they can position themselves with this generation who are decision-makers of tomorrow."
MiC Interim Director, Ms. Clare Mogere, said the report seeks to help media houses in Kenya tailor-make their content for this population. "Traditional media business models have been rendered less competitive by the emergence of digital platforms that are target casting and delivering content to niche audience segments. The competition for audiences from these emergent digital platforms has not only occasioned a decline in revenues for the legacy media but also audience fragmentation," said Clare.
"It is against this backdrop that the MiC undertook this survey to aid media houses understand millennials and Gen Zs media consumption habits as a possible pathway to developing content that would engage them and programming that will address their needs."
Highlighting the findings, Clare noted that millennials and Gen Zs are motivated to pay for content that is affordable, interesting, relevant, and available or reliable. "The top three motivations to consume news are to gain awareness of current issues, to be knowledgeable, and to attain their personal goals in life. The findings also suggest that payment for content by millennials and Gen Zs is a recent trend, with half of the respondents reporting that they have paid content in the last year," she said.
She further emphasized that this trend was encouraging, coming against the backdrop of media organizations in Kenya adopting different consumer payment models on their digital platforms.
Prof Nancy Booker, Interim Dean at AKU's Graduate School of Media and Communications (GSMC), noted the importance of having such studies coming from in-depth research to provide a holistic view of media trends and help media players forge the way forward.
"Over the years we have seen a great rift in legendary media with technology causing unimaginable disruption for media. It, therefore, needed consolidation of efforts to understand how to go about this disruption, take advantage of it and grow our media industry rather than lose it," said Prof Nancy Booker. "At GSMC, we continue to play our role of advising media players, shaping conversations, and building capacity through pieces of training and research. We hope this data will be utilized by the various key players in the media and shape the future of content generation for the Millennials and Gen Zs, who make up a large sum of consumers."
The study surveyed 1,201 respondents with a mix of questionnaires, focus group discussions, and digital tracking. The data was collected between May and July 2022.
Read More: World's First Wireless TV Steals The Show In Dubai
About Post Author