KCB Group CEO Appointed To UNEP-FI Leadership Council
KCB Group CEO Paul Russo has been appointed to serve on the United Nations Environment Programme Finance (UNEP-FI) Leadership Council,…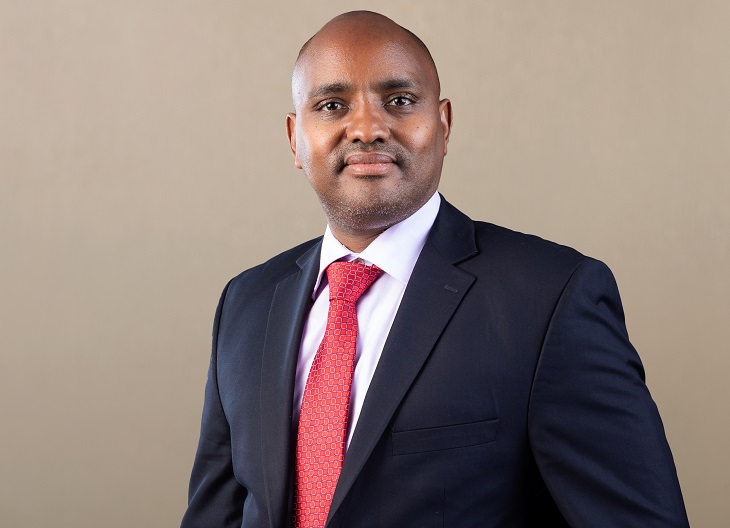 KCB Group CEO Paul Russo has been appointed to serve on the United Nations Environment Programme Finance (UNEP-FI) Leadership Council, joining other global leaders in mainstreaming and deepening sustainability integration across the financial industry.
The UNEP FI Leadership Council brings together a group of CEOs and chairpersons of institutions who have been elected to serve on the UNEP-FI Global Steering Committee, the board of the Principles for Responsible Banking or the board of the Principles for Sustainable Insurance.
Mr. Russo's appointment to the UNEP-FI Leadership Council underpins the Bank's commitment to accelerate and facilitate financing the transition to a more stable and sustainable economy that comes on the eve of UN COP 27 discussions.
"We are pleased to welcome Mr. Paul Russo, KCB CEO, as a new member of UNEP FI's Leadership Council. This high-level advisory body of 20+ CEOs of banks and insurers from across the globe is designed to be a powerful enabler of change, turbocharging sustainable ambition across the global financial system and strengthening the unique partnership between the United Nations and the finance community," Eric Usher, Head, UNEP FI said.
Sustainability is at the core of KCB's strategy, and it's been integrated into all aspects of business operations, from product offerings to investment decisions, to internal operations. As a leading regional bank, they have demonstrated the capacity to support the ongoing transition to net zero via responsible lending and investment decisions, and by reducing emissions from internal operations. And now, KCB Group CEO Paul Russo said, we have an additional responsibility to support the wider industry and our customer's transition through our support and offerings.
"It's been an honor to join the UNEP-FI Leadership Council. This role will enable me to rally the financial sector Across East Africa to foster sustainable finance transformation and deepen the integration of sustainability across the industry," Mr. Russo said.
"At KCB Group, we have continued to set our focus on redefining the future of the African finance ecosystem by making investment decisions that consider financial returns while at the same time considering positive environmental, social, and governance impacts. We will be encouraging our peers in the industry to join us in setting similar, tangible targets, so we can see action now and in the future."
UNEP-FI, the platform bringing together the United Nations and the global financial sector, promotes the integration of sustainability concerns into the mainstream financial system by 'Changing Finance' and the mobilization of finance to foster a more sustainable economy by 'Financing Change'. The Council meets annually, providing vision and strategic direction to UNEP-FI in orienting its role and that of the UN in shaping, mainstreaming, and deepening sustainability integration across the industry. It will further mobilize the financial community to support sustainable, resilient, and inclusive economies.
In October 2022, KCB Group signed up with the African Business Leaders' Coalition (ABLC), to bolster actions in addressing the climate change crisis. The coalition, convened under the UN Global Compact brings together companies across Africa to help drive more initiatives on addressing pressing sustainability issues—such as human rights, labor, environment, and anti-corruption— on the Continent, ahead of the United Nations Climate Change Conference (COP 27) gathering in Egypt next month.
In 2021, KCB Group joined the Net Zero Banking Alliance (NZBA) and committed to transitioning its operations to net zero emissions by 2050. To reach this goal, KCB has been tracking internal resource consumption across the paper, water, fuel, and electricity to ensure a 10% reduction trajectory. We have adopted resource efficiency mechanisms such as the use of LED lighting which is used in 40% of our branches. In addition, for the above target to be achieved, there's been a lot of staff mobilization on the need to use internal resources efficiently, including procuring from sustainable suppliers.
In 2021, KCB Bank screened loans worth over KShs. 336 billion for social and environmental risks while increasing its green portfolio in the past two years, bolstering its push for sustainable finance. Subsequently, the Bank has increased its green portfolio from 4% of the loan book in 2020 to 8.4% in 2021, mainly in real estate, renewable energy, transport, manufacturing, and agriculture sectors. The Bank targets to increase its green portfolio to 25% by 2025.
KCB Group has also significantly cut its carbon footprint by 11.25% in its premises across the six countries it operates in, on a deliberate push to reduce carbon emissions from its operations.
The Group will in the coming years increase its sustainable financing by enhancing its threshold of loans subjected to Environmental and Social Due Diligence (ESDD), increasing its green lending, and further cutting its carbon footprint.
"We are building a business that is more sustainable and keener to manage a new climate future by creating and finding innovative financial solutions to address environmental and social challenges. We want to do more for communities and lift as many households as possible to prosperity while taking care of the environment around us," Mr. Russo added.
KCB is implementing the disbursement of funds under the United Nations Green Climate Fund (GCF), following its accreditation in 2020 as the first financial intermediary for implementing green financing in East Africa. The Bank will lend to customers running green-climate resilient investment assets/projects in Kenya and the region where the Bank operates as the implementing entity.
Going into the future, KCB believes the next few years will be critical for the transition to a greener and more just economy. As a result, the Group is ready to step up and work with everyone to help build greater resilience to climate change to protect nature and ensure a seamless transition to a sustainable economy that leaves no one behind.
About Post Author