Is Kenya A Graveyard Of Supermarkets?
Did you know that at one point Tuskys Supermarket offered to bail out Nakumatt Supermarket?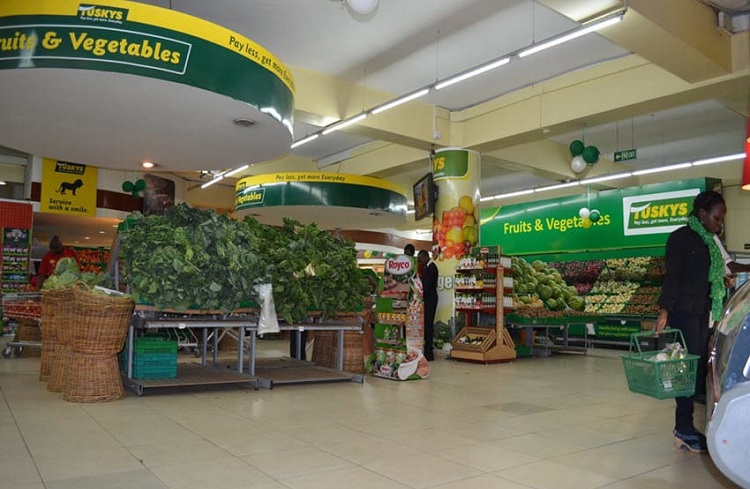 On the surface, Kenya's retail sector seems to be booming with new investors coming in and a few local players "making a killing" but deep down, the sector is ailing, hanging on a shred of thread. Kenya is now known as the graveyard of supermarkets.
In a period of three years, about 10 supermarkets have either shut down or are in the process of dying in Kenya with stakeholders seeming clueless of what might be ailing the sector. As others die, others are coming up daily and the cycle is endless.
Some of the retail giants that have shut down or exited the Kenyan market include; Tuskys Supermarket, Nakumatt Supermarkets, Mullys, ShopRite, Uchumi Supermarket (which is in an economic ICU), among others.
Nakumatt Supermarket was a giant in the retail sector, not just in Kenya but across the East African region. The retail giant had outlets in Kenya, Uganda, and Tanzania. How it collapsed and its brand wiped from the face of the earth is something researchers should invest heavily in.
Tuskys Supermarket was another enterprising outlet. Did you know that at one point Tuskys Supermarket offered to bail out Nakumatt Supermarket? In fact, at some point, Tuskys offered to buy Nakumatt Supermarket.
Tuskys was doing fine and had put down plans to list at the Nairobi Securities Exchange (NSE). It had over 4,500 employees with many branches across the country. Where is it now? It is a shell of its former self.
Uchumi Supermarket is as good as dead. Just that those holding on to the body are hoping that it would resurrect but it is dead. The once vibrant retail chain was brought down by corruption and mismanagement.
Why would a supermarket die? Why would a well-established retail chain collapse and be faced off the face of the earth and forgotten just like that?
It is ironic that a supermarket would collapse when all it does is sell in cash. Nobody walks into a supermarket to buy something on credit. In fact, you will be deemed insane and be booked an appointment with an expert at Mathare Mental Hospital.
Have you ever seen anyone going into a supermarket in Kenya "kukopa"? No. It is always in cash. It is more ironic that they get goods from suppliers, allowed to sell them before paying for them 45 to 90 days later. But they still die. Why?
Both Nakumatt and Tuskys blamed the theft of products as a major contributor to their collapse. Tuskys specifically pointed out that senior managers could divert goods meant for the supermarket to their own personal businesses.  They also said that workers would bill goods as "received" from suppliers when in reality the only thing received was the oxygen we breathe in and out.
Nakumatt too blamed the theft of products as a major contributor to its collapse. For Nakumatt, mismanagement was the element that drove it to the grave. Top managers are still battling court cases for emptying the retailer's coffers.
What is ailing Supermarkets in Kenya?
Greed: Most of these supermarkets are greedy. They want every space to be theirs without having a proper plan on how to handle the massive expansion. Tuskys for instance, expanded rapidly, taking up spaces that were formerly owned by Nakumatt without any plan or goal.
Family feuds: Siblings who inherited Tuskys have themselves to blame for the collapse of the retail chain. Those kids used to fight over the control of that supermarket more than any other family fight ever witnessed over wealth.
Talking of family feuds, the same is creeping within the mighty Naivas Supermarket. Siblings have started fighting over the ownership. If Naivas Supermarket won't be careful, the retail grave in Kenya is wide open.
Theft of goods: Goods are stolen daily from supermarkets, not by shoppers but by employees and managers. You can't divert a whole lorry of goods meant for a business and expect the business to thrive.
Mismanagement and corruption: This is what killed Nakumatt, Tuskys, and Uchumi Supermarkets. Corruption is often perpetuated by senior managers.
About Post Author