IEBC To Procure 120 Million Ballot Papers At Ksh 3.5 Billion
The Independent Electoral and Boundaries Commission (IEBC) has signed a contract to receive 120 million ballot papers at a cost…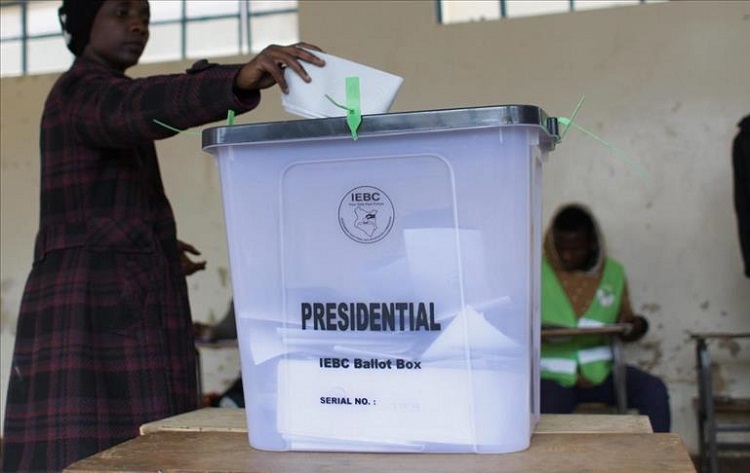 The Independent Electoral and Boundaries Commission (IEBC) has signed a contract to receive 120 million ballot papers at a cost of 3.5 billion shillings. This is in preparation for the general elections that are just a few months away in August.
Inform, a member of Austriacard Holdings Group has already signed a contract to supply Kenya with the said election materials ahead of the elections. The process for which the company was selected is yet to be made public by the IEBC.
There have been conflicting statements as to whether the IEBC is ready to hold the general election given that the audit of the voters' register is yet to be done with the Commission saying that it does not have time and has no money.
In the coming elections, Kenyans are expected to elect the President and Deputy, governors, senators, women reps, MPs, and MCAs. This is set to be one of the highly0competitive elections given that President Uhuru Kenya is expected to retire and pave way for a change of regime.
In terms of business, this year's election, just like other elections, is bad for business and investments. Investors around the country have adopted the wait-and-see approach as they monitor the outcomes of the elections before deciding on new investment opportunities.
Party nominations have already proved chaotic with violence witnessed in various ODM strongholds as well as UDA although the respective leaders have insisted that the elections will be free and fair. But will it be? Will the "winners" and "losers" accept their respective outcomes?
Azimio, led by the retiring President Uhuru Kenyatta is fronting Raila Odinga for the top seat while Okoa Kenya is fronting William Ruto. Both candidates have been breathing fire with each being confident that Statehouse will be their next home come rain, come sunshine.
About Post Author