ICC Prosecutor Karim Khan Recuses Himself From All Kenyan Cases
The International Criminals Court (ICC) Prosecutor Karim Khan has recused himself from all Kenyan cases citing a possible conflict of…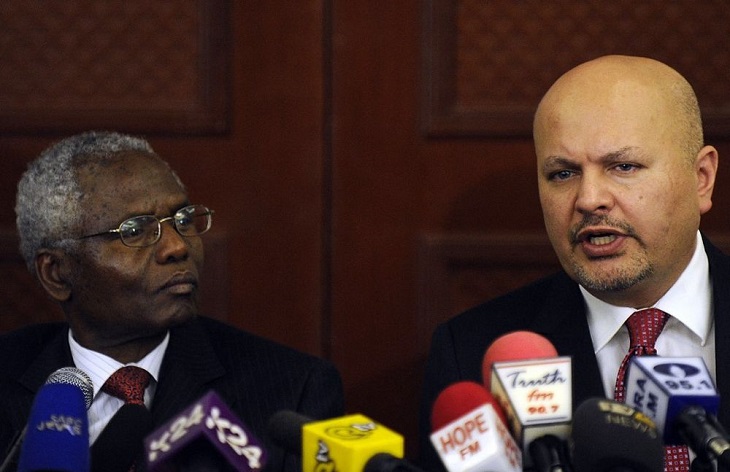 The International Criminals Court (ICC) Prosecutor Karim Khan has recused himself from all Kenyan cases citing a possible conflict of interest shortly after his visit to Kenya on the invitation of Mount Kenya University.
The surprise move by Karim Khan comes a few days after Azimio One Kenya Alliance protested his presence in the country last week.
The Prosecutor was in Kenya to be awarded an honorary degree of the Degree of Laws by Mount Kenya University for his contributions to the global legal framework.
Azimio, led by Martha Karua questioned Karim's presence in Kenya at a time Azimio is trying to build a case against police brutality in Kenya with the hope of presenting it before the ICC.
According to Azimio, Karim's presence meant a conflict of interest given he was a lead lawyer in the case that was facing President William Ruto at the ICC.
Karim Khan played a key role in having President William Ruto walk free after the judges dismissed the charges against him. Ruto was facing crimes against humanity together with former President Uhuru Kenyatta.
Police brutality
During the protests organized by Azimio la Umoja, at least 40 people are said to have been shot dead by police, and more than 100 nursed bullet wounds.
During the most recent protests, at least 13 people were shot dead in Kisumu alone with at least 30 hospitalized with gunshot wounds.
Amnesty International has accused the government and the police of using excessive force in dispersing opposition protesters who were protesting against the high cost of living.
President William Ruto, after the mayhem and blood that had been caused by the police during the protests, congratulated the police saying they did a good job in teaching criminals a lesson.
In Nyalenda, Kisumu's largest slum, one family lost two sons who were dragged out of their house and clobbered to death.
About Post Author