How To Sign Up For The Co-op Bank's Chapa Pay
The purpose of running a business is to make money. Right? Otherwise, you wouldn't be in business. How would you…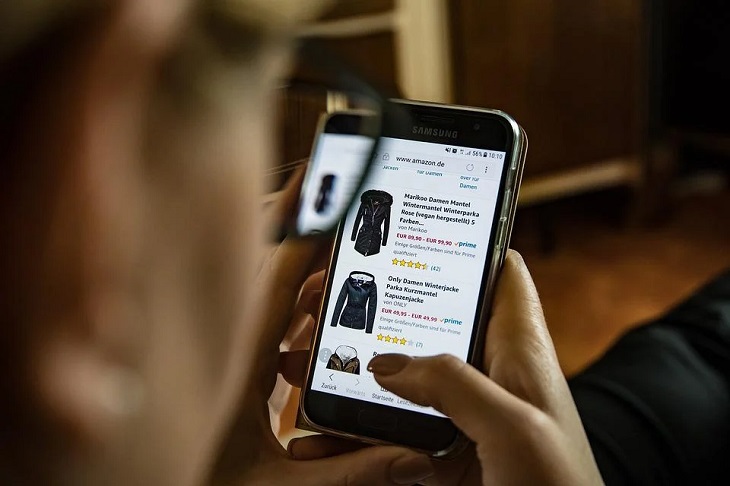 The purpose of running a business is to make money. Right? Otherwise, you wouldn't be in business. How would you make sure that your business gives you as much money as possible from customers?
There are three ways:
Making your products affordable, quality, and accessible
Having more than one payment option
Using online platforms to sell your products/services
Cultivating trust among your customers
Talking of moving your products and services online, there are five major advantages of moving your products and services online:
It is affordable
It is accessible
It is convenient for customers
It is free to display your products/services
It has instant feedback
Now, you may be aware that the Co-operative Bank of Kenya has a new e-commerce payment option called Chapa Pay.  Chapa Pay helps merchants get more customers by accepting online card payments.
It is free to be onboarded. The first step is to click HERE and take about 50 seconds to fill out a form. The form will look like the one below: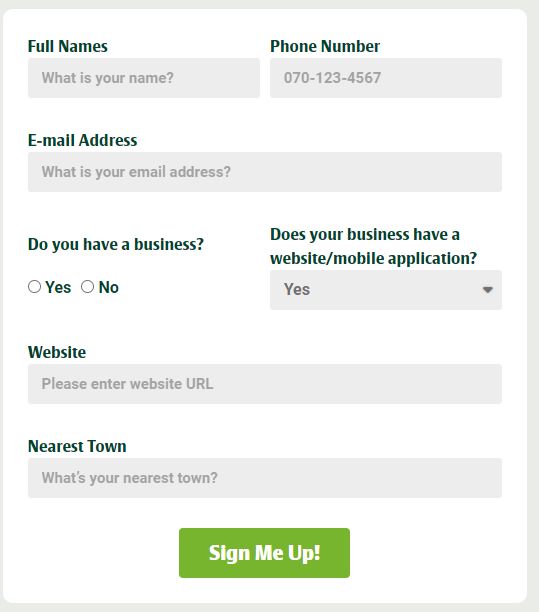 Once you fill out the form and click on SIGN ME UP, you will be onboarded within no time. The Chapa Pay product is ideal for merchants who sell products and services via online platforms such as Facebook, WhatsApp, Instagram, and others.
Why should you take up Chapa Pay?
Free to be onboard
Increases payment options
You do not need to have a website
The payment is instant
A customer cannit initiate a reversal
Here are more advantages of using Chapa Pay: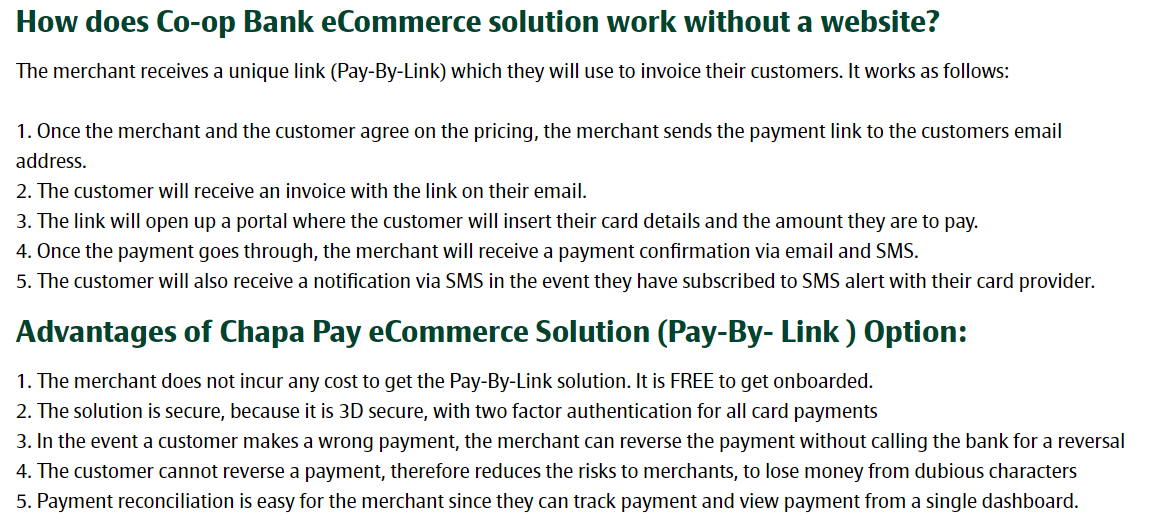 For merchants with a website or a mobile application, Chapa Pay is the solution that you need. See some of the solutions below:

Do not let your business be the only one not making more money for the simple reason that you have limited your customers on how to pay.
About Post Author