When I thought about this idea, it sounded ridiculous. Who doesn't know how to light a jiko? Like, seriously? I came to realize that the idea was not ridiculous after all. It is a serious matter.
Lighting a jiko within most of the rented apartments in Nairobi is a nightmare. It is something that one spends hours thinking and planning. In fact, in my case, I always have to consult my ancestors through the pouring of libation before them giving me the way forward.
While lighting a jiko in most of the apartments in Nairobi, you have to consider the following:
Where to light the jiko – Are you going to light the jiko within your room? (Kitchen for instance). Are you going to light the jiko outside the room? Say the balcony for instance?
What to use to light the jiko – what are you going to use as a lighting agent? Kerosene? Newspapers? Wood chippings? Shavings? This is important in determining whether your lighting will have smoke or smell.
The smoke – this is what many people detest, the smoke. Even your landlord will be very uncomfortable if he saw smoke emanating from his house. Plus you don't want him refusing to give back your deposit under the pretense that the money will be used for repainting the room when you will finally be moving out.
The direction of the wind – this will determine the speed at which your jiko will light, the direction your smoke will flow (if any) and how often you will be required to add charcoal. Interesting. Right?
Everything about having an effective jiko and how to light it boils down to the type of jiko that you have. The majority of households in Nairobi have a jiko like the one shown in the image below: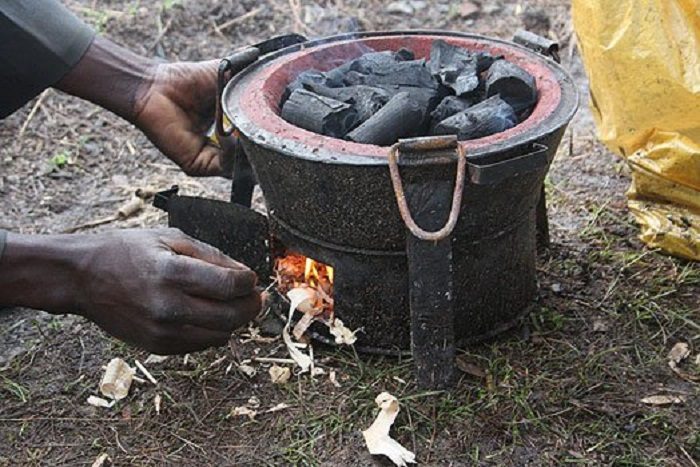 Some prefer a jiko that is all metallic with no soil/clay in it (the old metallic jiko that am sure most of you know it). There are various disadvantages of the jiko shown above or the one that is just 100 percent metallic such as:
It takes a lot of time to light
It requires a lot of charcoal to operate
It wastes a lot of heat that would otherwise be used for cooking
It takes time to cook/you cannot rely on it for an 'urgent' cooking
It emits a lot of smoke
Therefore, before even thinking of how to effectively light a jiko in an apartment in Nairobi, you must first think of the type of jiko that you have. The truth is, the jiko industry has evolved and there are numerous energy saving jikos on the market.
Personally, I use Jikokoa Xtra, their newest product. Coming from the Nyanza region, I have a taste for fine things and when I say Jikokoa Xtra, I know exactly what am talking about. I will tell you why I chose Jikokoa Xtra:
It does not emit the smoke. With it in the house, nobody even notices that you are heating your food using a jiko.
Since it does not emit smoke, it is clean, hence, ensuring a clean and healthy environment
It emits a lot of heat and in the process, cooks within the shortest time possible.
It uses very little charcoal. Can you imagine cooking githeri with just a third of a 2-kilogram tin of charcoal? That is this jiko for you.
In case you have no idea how the Jikokoa Xtra looks like, see the image below: