How to Adjust Your Poker Strategy for Online Events
The World Series of Poker (WSOP) is the biggest series of poker tournaments in the world that takes place every…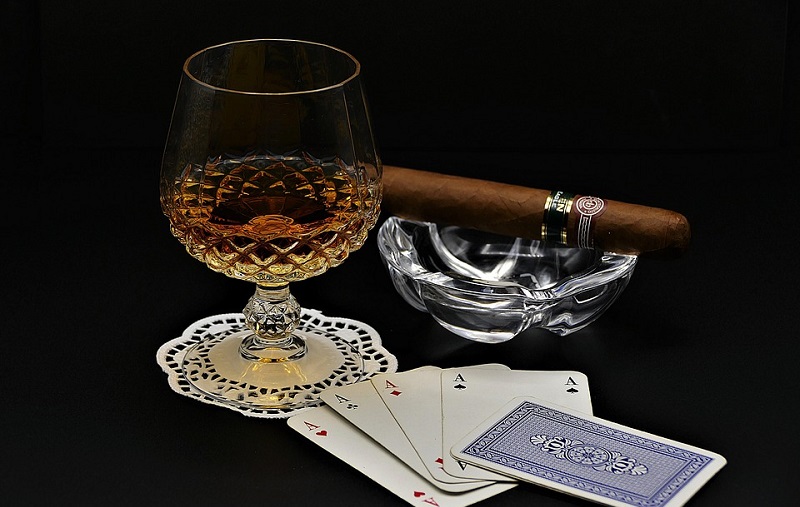 The World Series of Poker (WSOP) is the biggest series of poker tournaments in the world that takes place every year in Las Vegas.
While it may be a great honor to participate in these events, not everybody can travel to Las Vegas and play there in person. If you are also one of them, then we have some good news for you.
Just like last year, this summer also poker players can play online at a series of online tournaments as part of the WSOP 2021 Online. The participants can compete in 33+8 domestic and 33 international events for the bracelets.
Today, we will briefly discuss what you need to know about the WSOP 2021 Online and you will also get a few tips on how to adjust your poker strategy for online events.
WSOP 2021 – Online Events
The WSOP 2021 Online's domestic portion started on July 1st and will be continued through August 1st. All 33 events take place on the website of WSOP (WSOP.com) and are available to players physically located in New Jersey and Nevada. However, the WSOP has later decided to expand the tournaments to Pennsylvania as well. Thus, now there are 8 extra events – in addition to the 33 – on the list.
When it comes to the WSOP 2021 Online's international schedule, the 33 bracelet events will be held on the official site of GGPoker from August 1st. Unfortunately, GGPoker hasn't disclosed the end date yet so it will be added only later on.
If you are also thinking about participating in these online tournaments, you might want to practice your skills beforehand to be at your best at the competition. Since there are many great poker sites in Kenya, you have several options to choose from.
You can check out the best poker sites available in Kenya at this source. When selecting an online poker site, opt for one which holds a license from a reputable gambling authority such as the Malta Gaming Authority or United Kingdom Gambling Commission.
Tips on How to Adjust Your Poker Strategy for Online Events
Obviously, playing poker online is not the same as playing at a brick-and-mortar casino. Thus, if you are used to gambling at land-based venues, you need to slightly adjust your poker strategy for online events. You will find a few tips below that may help you make the switch and prepare you for trying yourself at a renowned online poker festival like the WSOP 2021.
1. Create your schedule in advance
As mentioned above, there are 33 WSOP online events for international players. Thus, if you want to play online poker from Kenya, you should plan on participating in the GGPoker tournaments. Although it may be tempting to play at each event on the schedule and increase your chances of winning a bracelet and a huge prize, for most people, it's not even an option. Do you want to know why?
First of all, all bracelet events come with various amounts of buy-ins. Thus, if you want to enter a game, you have to pay.
GGPoker's bracelet events schedule hasn't been published yet, so we don't know the exact amounts for each tournament. However, it's best to keep at least a few hundred dollars for each buy-in.
Regarding the main event, the buy-in will be $5,000. Of course, it is a lot of money. But don't forget that this is one of the biggest online poker tournaments in the world. Plus, GGPoker put not less than a $20 million guarantee on this event. So, for many players, it may be still worth paying thousands of dollars for entering the tournament and competing for first place.
The second reason why you may not be able to participate in all tournaments on the schedule is that most people do not have the time for it. If you are a professional player who plays poker for a living, then it's okay. But if not, most likely you have a day job where you need to be present or other personal obligations (for example, family-related tasks) can come up as well. This is why you should first take a look at your calendar and check which events you could compete in without any distractions.
Also, make sure to be realistic when creating your schedule. While it may seem a good idea to take part in as many events as you can, don't forget that it's better to choose quality over quantity. Most players perform better when they concentrate on only a few events.
2. Don't panic just because you play at a prestigious tournament
Regardless of which WSOP event you choose, playing in one will be an incredible experience for you. Yes, even if it is hosted online at GGPoker's website!
However, playing at the highest levels can easily put you under more pressure than you are used to. It is totally understandable since you might want to have your best performance during the tournament in order to have a better chance of winning the iconic prize of a WSOP bracelet.
If it will be your first time playing at a WSOP event, make sure to keep in mind the following:
It's still the same game that you used to play at the best poker sites in Kenya, so don't panic. Except for the fact that the prize is higher, and you compete in a prestigious tournament, everything else is the same. You have to follow the same rules.
Once you enter an event, try to forget about how much was the buy-in. If you continuously think about how much money is at stake, you will be stressed during the whole tournament and can't focus 100% on the game. On the other hand, if you remove the financial aspect of the event, you will be able to concentrate on playing at your best. And this is what you want, don't you?
3. Prepare yourself for the main differences between playing at a land-based and an online poker tournament
Although playing at a land-based and an online poker tournament is quite similar, there might be some slight differences. This is why you may need to adjust your poker strategy if you are used to grinding the tables at a land-based casino.
Make sure to prepare yourself for the differences between live and online playing before entering a WSOP online event. Here are a few things that may surprise you when playing poker in an online tournament:
Usually, the pace of the game is faster in online events. This is because everyone acts quicker, both the dealer and the players. The participants don't wait for several minutes before making their moves.
Most players have a more aggressive strategy and bluff more when playing online poker. This is because they don't have to look into each other's eyes when bluffing.
Bet sizes tend to be significantly smaller compared to in-person tournaments.
You don't have to worry about when it's your turn as the system will let you know. It's a great advantage!
The best way to prepare yourself for these differences is to get into other online tournaments before you enter a WSOP event. This will help you not only get familiar with the pace of online games but you will also have an idea of what to expect later when competing for the WSOP online bracelets. Moreover, you will be better prepared and know how to change your poker strategy to fit the online events.
The Bottom Line
Playing at the largest series of poker tournaments is something that you will never forget, even if you play online. And this is regardless of whether you win a bracelet in the end or not. While keeping your focus on the end goal, try to have some fun while playing. Ultimately, poker is about having a good time at the table, isn't it?
However, we hope that you found our tips useful, and they will help you play your best at the tournaments.
About Post Author