How LG Is Changing The Laundry Culture In Kenya
When you have laundry to do, what do you do? Some with "means" will look for a mama fua to…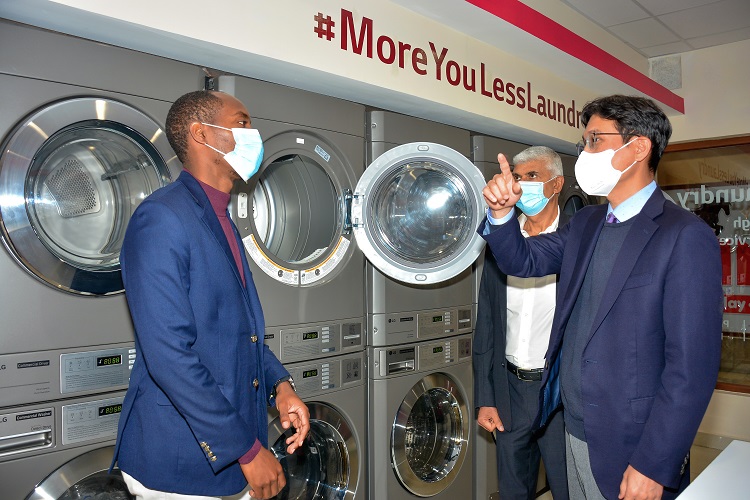 When you have laundry to do, what do you do? Some with "means" will look for a mama fua to do the job. Some will do it themselves.
Some will let their house administrators do it for them as they relax and watch a movie. Some will simply collect the laundry and take it to the laundromat.
But times have changed. Covid-19 has turned tables around. People no longer relate to each other as they used to do before Covid-19 came knocking at our doors. At the moment, people are increasingly observing high levels of hygiene by washing hands regularly, using hand sanitizers, wearing masks, avoiding crowded places, and maintaining social distance.
During this time that the world seems to be at the mercy of a pandemic, how you do your laundry or the person you trust to do your laundry plays a big role in keeping you and your family safe. The World Health Organization (WHO) already proved and issued a communication of how the Covid-19 virus survives on surfaces, including fabrics for hours and sometimes days.
Despite the fact that doing laundry is a tiring process, especially if you have a family, that does not mean that one has to risk the family by bringing strangers into the house to do the laundry; or by taking them to a laundromat where you have no idea what happens when you deliver your laundry and leave.
But how about having a washing machine at home? How about having a washing machine that is AI-enabled, uses little energy, and gives you the best results as you sit and enjoy doing what you love the most? And what about having a washing machine that is affordable, time conscious, and knows the type of fabric that you have? Amazing. Right?
For years, LG Electronics has been leading the world in redefining the technological space, not only when it comes to powerful television sets but to washing machines too. They have come up with an LG AI DD that has already landed on the Kenyan market.
The machine is able to delicate control of motors using its artificial intelligence, detect not only the weight of the laundry but also the softness of the fabric, and determines the time that every laundry takes to be cleaned.
Stay tuned as we bring you a series of articles, unpacking the AI DD Washing machines.
About Post Author