How Can The New Online Game By CA Teach Kids On Safer Internet?
20.6 million Kenyans aged three and above own a mobile phone.  Most of these gadgets are in the hands of…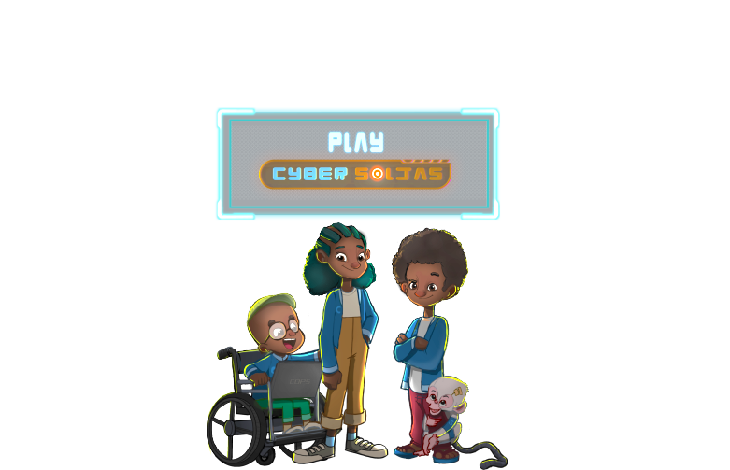 During the Safer Internet Day celebrations, the Communications Authority (CA) launched an online game that is aimed at empowering kids and enlightening them about the internet, the dangers of the internet, and how to protect themselves.
The game is called Cyber Soljas and is powered by the Communications Authority of Kenya. The game will teach kids, young and old, how to recognize threats on the internet and how to fight them.
"The objective of the game is to learn about how to deal with online threats and vulnerabilities," said the Communications Authority in a statement. The game can be accessed here and is good played on both phone and tablet.
The game has five levels based on vulnerabilities and risks on the Internet, including cybercrime, identity theft, fake news, and catfishing.
The online game will complement other previous initiatives such as Child Online Protection (COP), 'BE The COP' microsite, that the Authority has put in place to create safer cyberspace for children.
"Impacts range from threats to protection of personal data and privacy to harassment and cyberbullying, harmful online content, grooming for sexual purposes, and sexual abuse and exploitation," Mr. Chiloba said, during the official opening of national Safe Internet Day 2022 celebrations.
The Authority has also adopted a multi-stakeholder approach to ensure that children and future generations are protected and empowered to thrive in digital environments.
"To provide digital skills at a large scale requires efforts from all stakeholders in society and we are committed to working with partners from CA, government, industry, non-profits, and academia to do this," noted Mrs. Maureen Mwaniki, Director, Women in Technology at Huawei-Kenya.
According to data by the Kenya National Bureau of Statistics (KNBS), 20.6 million Kenyans aged three and above own a mobile phone.  Most of these gadgets are in the hands of youth aged between 25-34 who hold 6.1 million handsets.
Try out the new Cyber Soljas Game #TogetherForABetterInternetKE #ChezaVismart https://t.co/MkLKcxQFNQ

— Ezra Chiloba (@CADirectorGen) February 15, 2022
They are followed by those aged between 18-24 with 4.6 million mobile phones, while another 44,777 mobile phones are in the hands of children aged between three and four.
About Post Author