Here Is What Makes Guinnes Black As Parties Take Centre Stage
Guinness launched its new campaign "Black Shines Brightest" in October a platform that celebrates African creativity, entrepreneurialism, and individualism. As…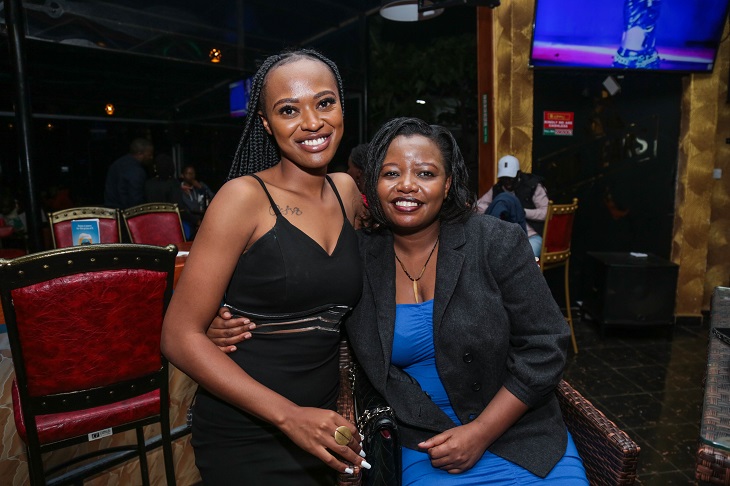 Guinness launched its new campaign "Black Shines Brightest" in October a platform that celebrates African creativity, entrepreneurialism, and individualism. As part of this campaign, Guinness is now taking to the bars to host a series of parties in 14 regions across the country   to showcase what Black Shines Brightest is all about
As the English Premier League draws to a close this weekend, Saturday,21st May, Guinness is gearing up for its biggest parties yet, in Nairobi and Kisumu, and with more parties to be held in Nairobi and Muranga as we watch even hotter football matches in Europe.
On 21st May the Nairobi event will be held at La Baita, UpperHill, and will be marked by an electric performance by award-winning Rapper, Khaligraph Jones as well as unmissable prices and offers on Guinness drinks.
Whilst the Kisumu party will be hosted at Black Pearl and will be graced by Rapper King Kaka and Brizzy Annechild, popularly known for the hit song "Hera nyalo sandi.''  On top of this DJ. Prince and DJ Malaika will be on the decks to keep the party going all night.
"Guinness is proud to collaborate with creative African talent who help to showcase that Black really does Shine Brightest. The musical talent that we work with has leveraged their individualism and creativity to shape their own path of success and show the younger generation renewed belief that it's possible to shine in your own way." Wanjiru Murage, Guinness Marketing Manager, Kenya.
Just like the musical talent featured at these parties, Guinness is bursting with character. It is a flavourful, bold, and dynamic beer, brimming with exuberance, and is the liquid embodiment of the Black Shines Brightest attitude.
About Post Author