Here Is The Kenya's Ultimate Endurance Rally
In the latest episode of Inside Africa, CNN International explores Kenya's ultimate rally road race of endurance, which lasts nine days and…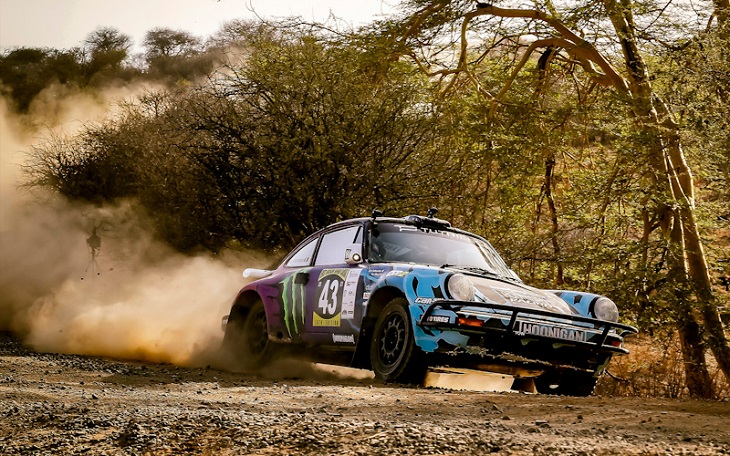 In the latest episode of Inside Africa, CNN International explores Kenya's ultimate rally road race of endurance, which lasts nine days and covers 5,000 kilometers through some of the country's wildest, toughest terrain, testing stamina and pitting man and machine against the open road.
The program meets Eric Bengi, a rally driver who leads a double life as a lawyer in Kenya's capital. He is willing to race for thousands of miles across some of the world's toughest rally-driving terrain, pushing himself to the very limits in the name of motorsport glory. "It's just about you, the road, and your maker," Bengi says.
Rally driving has deep roots in Kenya, and this year Bengi and his navigator Mindo Gatimu became the first all-indigenous Kenyan team to compete in the East African Safari Classic, one of the nation's most celebrated rally events.
The race has its origins in the inaugural East African Coronation Rally in 1953, in honor of Queen Elizabeth II, when Kenya was still part of the British Empire. It then became the East African Safari Rally in 1960 and was added to the World Rally Championship (WRC) calendar during the following decade before being dropped in 2003 and continuing as an independent event.
Photographer Mwangi "Mwarv" Kirubi, who documented this year's rally and has been watching them since he was a child, says: "It doesn't matter what your upbringing was, what your tribe was, your educational status or even your age. It's one thing that actually brought everyone together."
The cars, which must be built before 1985, race across 24 stages in nine days on a 5,000-kilometer route, with drivers covering more than 700 kilometers on some days. With no prize, drivers compete solely for bragging rights, thus attracting motorsport legends from around the world.
International rally champion and five-time X Games medalist Ken Block told CNN: "I've always wanted to come and do it… It's just a genuinely really difficult event and one of the best classic rallies in the entire world."
CNN learns that drivers and navigators do not get to inspect the route ahead of racing and create detailed notes. As clerk of the course, Raju Chaggar drives approximately 52,000 kilometers to mark out the route and check its condition in the lead-up to the race.  "Nobody knows where we are rallying … It's the hardest secret to keep," he says.
"You can tell a Kenyan there's a rally coming up (and) they will leave everything… They're willing to spend nine hours out in the sun just to watch the rally. It's very unique. I think we're crazy," says Chaggar.
This year, Kenyan drivers occupied three of the top five positions in the Classic rally. "There's room for development, and I think with more and more events coming up we can develop new talent," says Bengi.
Lastly, photographer Kirubi tells CNN:  "This is our backyard… These are the roads we grew up on; the roads we used (to go) to school, to work, to the farm … It comes as no surprise that we have local drivers taking top spots within the (Classic) rally. Somebody may come with a racing pedigree from the US or Europe, but man, this is Africa — and we play it differently."
About Post Author