Anyone in Kenya knows and uses M-Pesa. It is becoming extremely difficult to operate without M-Pesa. Even banks cannot operate seamlessly without the help of M-Pesa.
Currently in Kenya, M-Pesa is used to send and receive cash, pay for goods and services, deposit and get cash from the bank account, and buy both airtime and data.
In most cases, Kenyan transact via M-Pesa without caring or looking at the transaction charges. Those who do have complained that the charges are too high. For instance, it takes you 27 shillings to withdraw 500 shillings. That is 5.4 percent of the amount you are withdrawing being deducted.
Here are M-Pesa withdrawal charges at an M-Pesa agent across the country:
From the table above, the maximum amount one can withdraw from M-Pesa per transaction is 150,000 shillings. The maximum amount transacted per day is capped at 300,000 shillings.
Safaricom also allows one to send cash to an unregistered user. Sending cash to a number that isn't registered cost more than the normal rate.
Here are the charges for sending cash to an unregistered M-Pesa user:
From the above, one is not allowed to send more than 50,000 shillings to an unregistered user. Although, one can do so in bits of 25,000 shillings per transaction.
Now, sending cash via M-Pesa to a registered user is more affordable than sending to a number that isn't registered.
Here are the charges for sending cash to a registered M-Pesa user: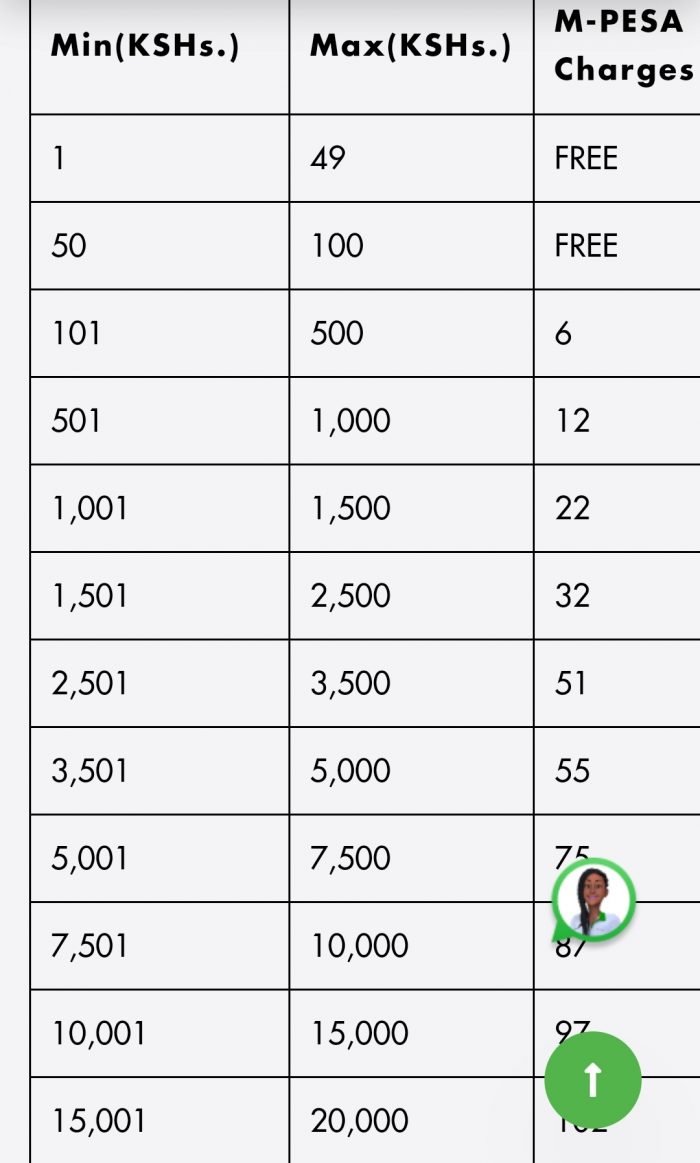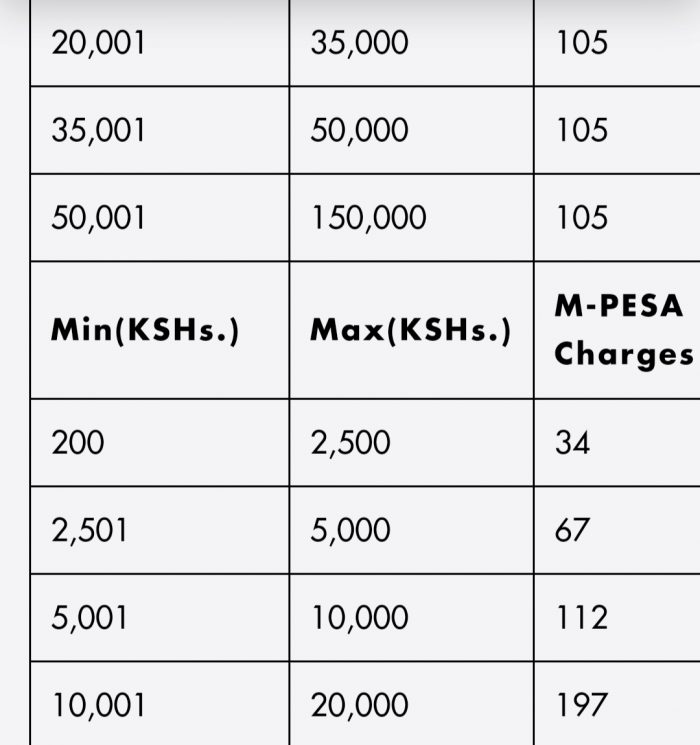 When the Covid-19 hit Kenya, Safaricom gave Kenyans a breathing space after the Central Bank of Kenya directed that the transaction via M-Pesa for amounts 1,000 shillings and below was to be free of charge.
Currently, Kenyan commercial banks are not charging Kenyans for moving cash from M-Pesa to bank account or from bank account to M-Pesa.
Truth be told, it is cheaper now to move cash from M-Pesa to bank account (free of charge) then transfer the same from bank account to another M-Pesa user (free of charge)