Here Are The Changes In The 2021-2023 Academic Calendar For Kenyan Schools
The "confusion" in the school calendar will end this year, 2022, and the country will resume a near-normal academic year…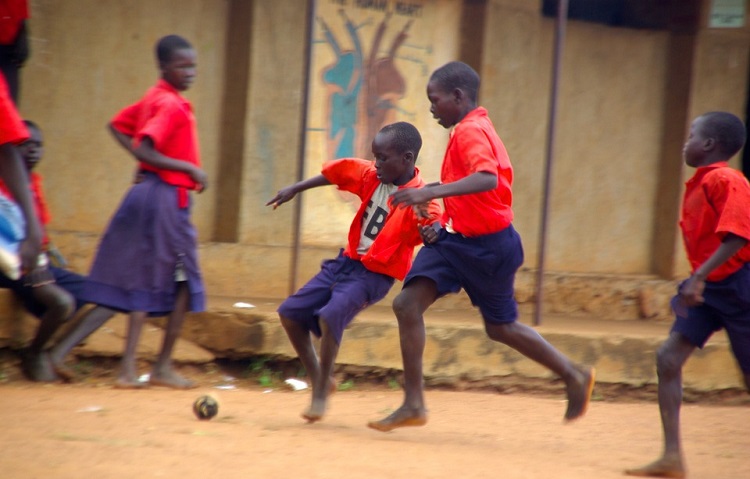 The Covid-19 pandemic messed up the school calendar in Kenya. A third term that used to fall in the December of each year now falls in January of each year.
Since the reopening of schools after the easing of the Covid-19 pandemic, the number of terms per year increased from three to four. For instance, pupils and students are now on the third term of 2021 (despite the fact that this is 2022).
2022 is going to be an abnormal year in the calendar of education. The country is expected to have 4 national examinations (2 KCPEs and 2 KCSE). The first 2 exams will happen in March 2022 and the next 2 start in November this year.
The Ministry of Education has released the academic calendar for this year with some minor changes; with lots of work for teachers and pressure on parents' pockets in terms of paying school fees.
Here is the 2022 Kenyan school calendar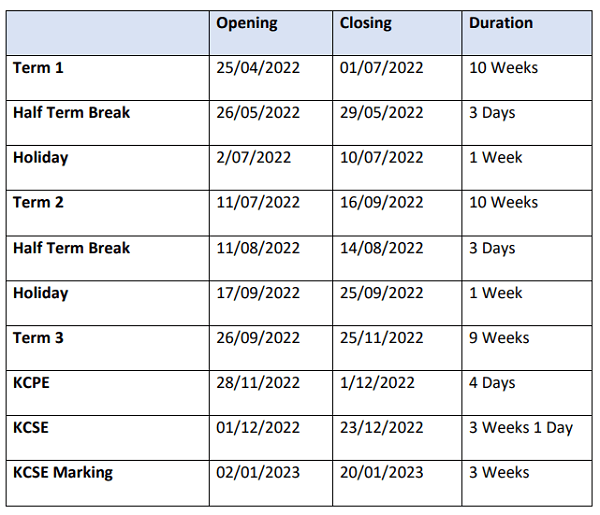 The 2022 school calendar in Kenya will officially kick off on April 25, 2022, to July 2, 2022, when the first term will come to an end. The second term will follow after a week from July 11, 2022, to September 17, 2022. The third term will commence on September 26 to January 2, 2022.
This calendar shows that Kenyan parents have no room to breathe in terms of paying school fees. Education CS George Magoha has already warned parents who can't pay school fees that they will be arrested and jailed.
According to the Ministry of Education, the "confusion" in the school calendar will end this year, 2022, and the country will resume a near-normal academic year on January 23, 2023.
Here is the 2023 Kenyan school calendar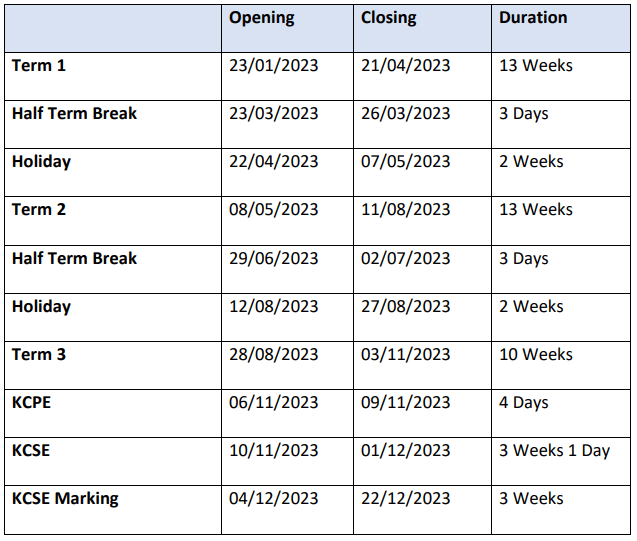 As the pandemic continues to sweep around the globe, Kenyan parents and students still have at least 14 months to see some normalcy back into the sector.
At the same time, the Competency-Based Curriculum (CBC) is expected to be fully implemented to the secondary level in 2023. Professor George Magoha has told those dreaming that CBC will be dropped to go to hell.
About Post Author