Hemmingways Travel Among Those Feted By Air France
French National Carrier Air France marked five years of successful operations in Kenya by recognizing its top five travel agents…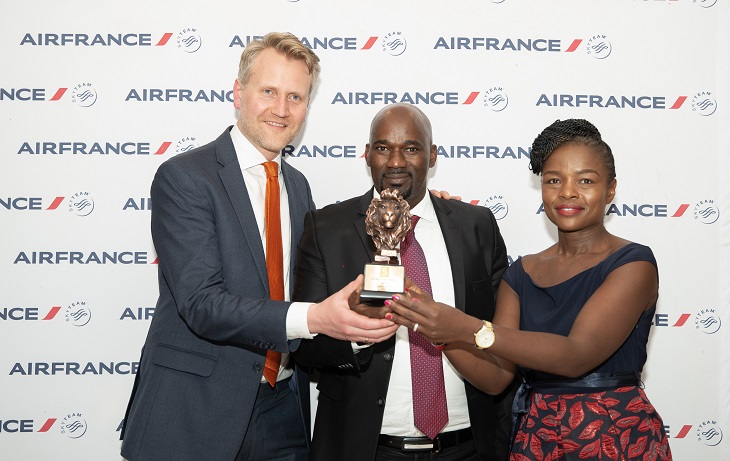 French National Carrier Air France marked five years of successful operations in Kenya by recognizing its top five travel agents in the country.
The five, Hemmingways Travel, BCD Travel, Elite Travel, Charleston Travel, and Turkenya Tours and Safaris were recognized for their outstanding contribution to the airline's growth and success in Kenya during a Travel Agents award ceremony held in Nairobi.
Expressing his appreciation to all travel agents for their hard work and commitment to ensuring Air France's success in Kenya, Air-France KLM Regional Manager Marius van der Ham said, " Collaborating with the travel agents over the years has been a major part of our success. Moving forward, we want to be an easy-to-do business with partners. We have since upgraded our information system dubbed business solutions to give our trade agents all the information they need to position Air-France KLM as the go-to Airline. We are happy to be back in this market and have since increased our Nairobi -Paris bound to 7 up from 3 in 2018 as a way to connect Kenya to the rest of the world and support its growth".
During the awards, the airline introduced its all-new Business Solutions portal designed to provide travelers with a seamless and real-time end-to-end travel experience.
The portal which is a major upgrade from its AgentConnect.biz portal further designed to offer travelers relevant travel information from policies and procedures to the airline's products and services.
Giving her remarks while showcasing Business Solutions to Travel Agents, Air-France KLM Country Sales Manager Hildabeta Amiani said, " Based on input and needs of travel professionals and travel agents we are excited to unveil a platform that not only improves customer services but also offers flexibility, convenience, and more user empowerment. We promise and commit to continue innovating and adapting technology to better your flying experience".
The solution also allows travel agents to handle specific requests for their bookings. Other resources accessed through the portal include incentive programs, legal notices, policies on flight schedules and disruptions, baggage, and child travel among others.
The portal's homepage offers a clear overview of all content. Besides, it is embedded with a state-of-the-art search function that takes users straight to specific information.
About Post Author