Glovo Named Best Employer In Kenya's Gig Economy
Kenya's gig economy falls within the Jua Kali sector that employs about 86 percent of Kenyans and contributes about 45…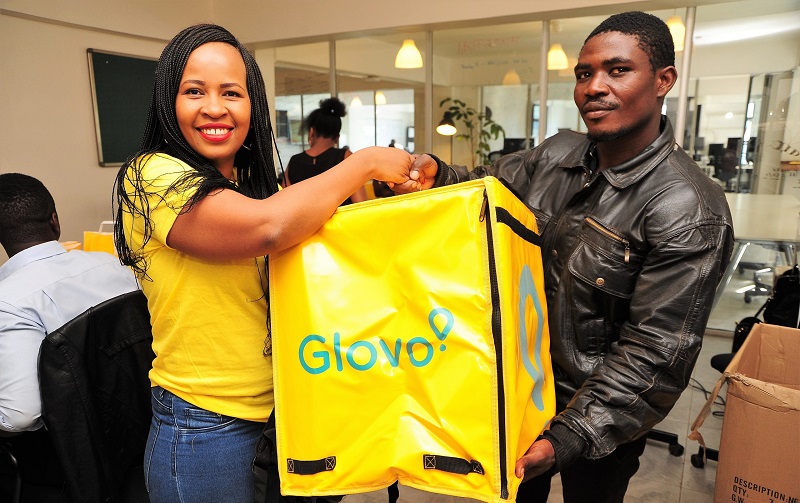 Glovo has been named the best employer in Kenya's gig economy for offering minimum wage and fair contracts to its employees by Fairwork's 2021 Labour Standards in the Gig Economy. Glovo scored 7 out of 10 for best labor practices to employees.
Glovo was followed by SweepSouth with 4 out of 10, and Uber with 2 out of 10. Bolt scored 1 out of 10, Little Cab with 1 out of 10, as well as UberEats. InDriver, Jumia, and Wasili scored zero. This was on the scale of zero for worse and 10 for best.
"Glovo was the highest-scoring platform in Kenya in this scoring round. While Glovo performed relatively well compared to other platforms, it fell short of receiving advanced points in two key areas of importance to workers, namely pay and representation," said the report.
Kenya's gig economy has been hailed for providing employment for millions of Kenyan youth who would otherwise be without jobs if they waited on the white-collar jobs. The sector falls within the Jua Kali sector that employs about 86 percent of Kenyans.
"The gig economy is the now and the future. It is the only way that Kenyans can have jobs for themselves. Online writing is one such gig economy that is thriving within the country with more than 200,000 Kenyans taking part," (Ministry of ICT).
Some of the gig economies in Kenya include; online taxi-hailing apps, online writing, social media influencing, running errands among others.
About Post Author