Globe Soccer Awards 2022: Didier Drogba Awarded By CNN
Footballing icon Didier Drogba has been awarded the inaugural CNN Off the Pitch Award at this year's Globe Soccer Awards in…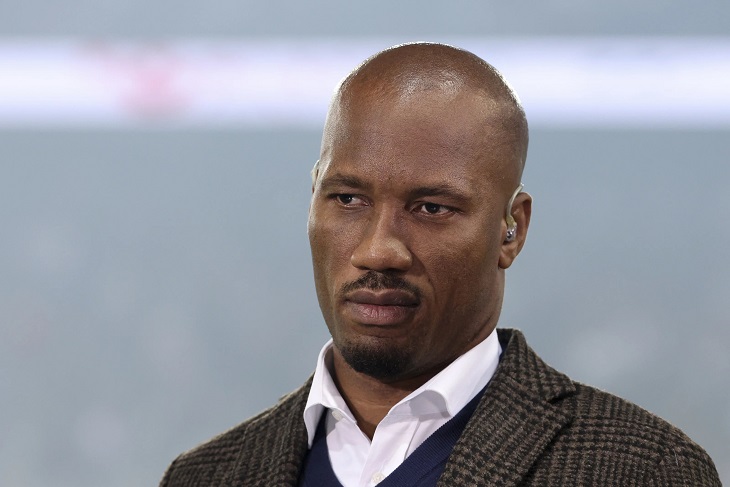 Footballing icon Didier Drogba has been awarded the inaugural CNN Off the Pitch Award at this year's Globe Soccer Awards in Dubai.
This new award especially recognizes the achievements of an individual, club, or other soccer organization for their impact on wider society and culture as well as charitable work. 
Didier is of course no stranger to glory nights, having seen success in the Champions League, and the Premier League and having represented his native Ivory Coast in the World Cup. 
But in retirement, the former Chelsea striker has focused on giving back to the community around him, and to the African continent.
Founded in 2007, the Didier Drogba Foundation aimed to improve access to healthcare and education, help eradicate poverty, empower women, and fight against hunger. In the last few years alone, it has brought electricity to schools, built health centers, and donated to orphanages all across the Ivory Coast.
The CNN judging panel acknowledged these efforts in their citation:
"The judging panel for the CNN Off the Pitch Award was particularly impressed that Didier Drogba has demonstrated a positive effect on society and in bringing about cultural change. Specifically, the work done by the Didier Drogba Foundation since 2007 has had a tangible impact in funding projects to bring electricity to small villages and build health centers and schools, as well as donating to orphanages."
In a virtual interview with CNN's Becky Anderson ahead of the ceremony in Dubai, Drogba was presented with the award.  
"It means a lot to me and to the people working at the foundation," Drogba told Anderson. "We have worked really, really hard to build schools, provide books and access to computers, mobile clinics that travel out to the villages that give people access to healthcare and we could give them opportunities to go out and shine in the world and do great things."
"Every time we get support, it's the people, kids, women that benefit the most," he continued. "I'm really proud of it. Thank you for giving me this platform to talk about this foundation." 
When asked what inspired him to set up the foundation, Didier said, "Playing with the national team and getting all the love and the support from Ivorians and from Africans."
Didier is also being commended for his work as a World Health Organization Goodwill Ambassador, a role in which he helps communities improve their physical health and overall well-being.
"I believe movement is life," he explains. "So, the more you move, the more you are active, the more you are healthy."
Drogba is no stranger to inspiring his countrymen, having played a remarkable role in encouraging a ceasefire during the first Ivorian Civil War with a speech he made after his country's first-ever appearance in the World Cup in 2006.
"It worked out well because this message went on the television news for lunch and at night every day for six months. And we managed to get [a] ceasefire. So that's the impact, a message like this one from a football player can achieve [that]," Drogba told CNN.
Despite his influence on Ivorians, Drogba emphasized that he has no political ambitions: "This has nothing to do with politics. I want a healthy continent," he said. "I want a place where Africans can go abroad, play and come back to their countries and enjoy and have a good life. That's all I want."
The winners for all categories in this year's Globe Soccer Awards will be announced at a gala event held in Dubai today, 17 November. This year marks the 13th edition of the awards, which are attended by icons of international football, celebrities, and VIP guests. CNN will be filming interviews at the event and Becky Anderson will host a panel discussion with high-profile figures in the game. For more about the Globe Soccer Awards, visit: https://www.globesoccer.com/
About Post Author