The Energy Petroleum and Regulatory Authority (EPRA) has maintained the prices of fuel as they were last month for the next 30 days.
This is aimed at cushioning Kenyans against the ever-rising inflation rate. This is despite the fact that not all Kenyans feel the impact of the retained fuel prices.
After the review, the price of super petrol will retail at 129.72 shillings per liter in Nairobi, while diesel will retail at 110.60 shillings in Nairobi. At the same time, Kerosene will retail at 103.54 shillings.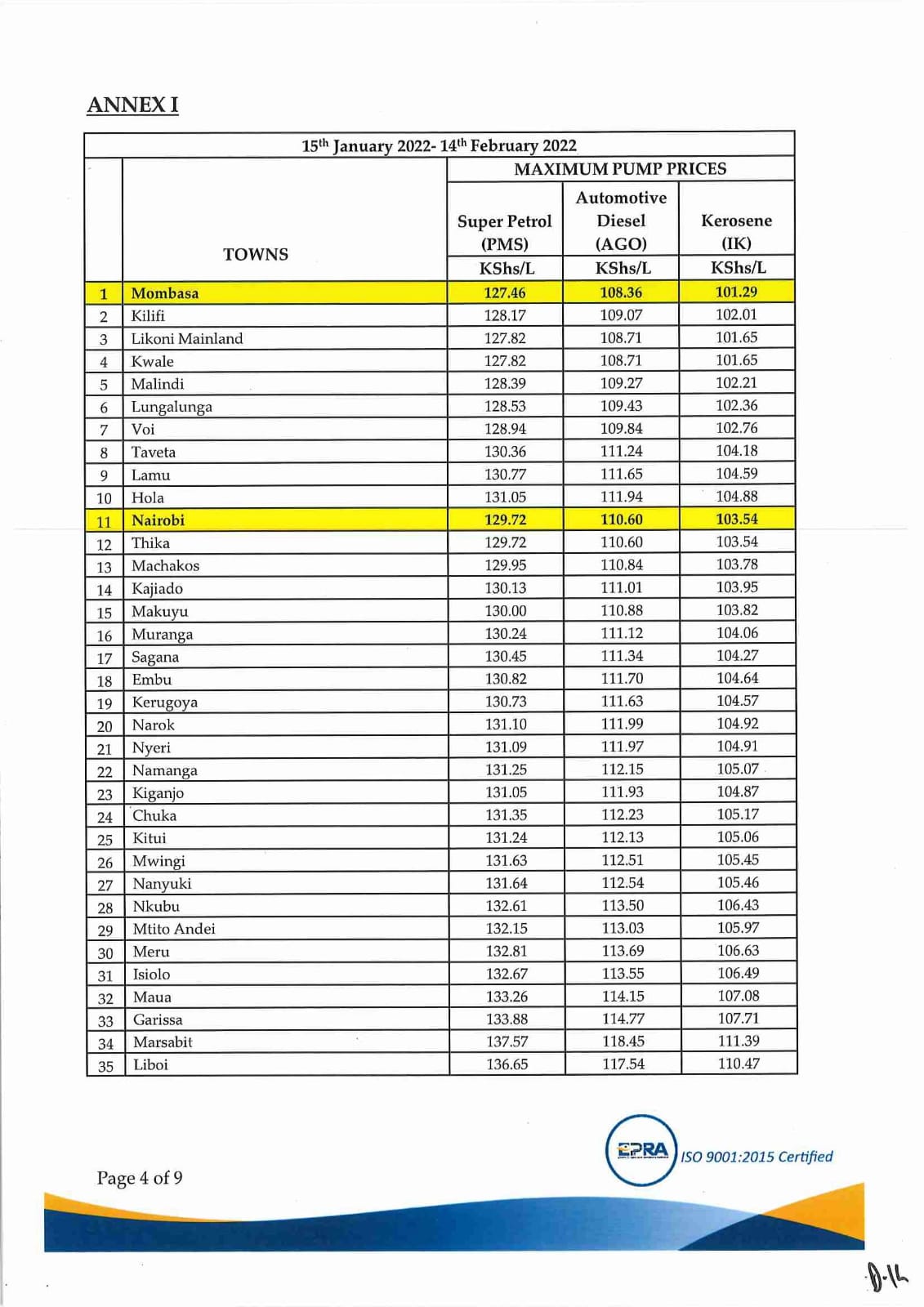 Related: Ola Energy Strikes With A New Fuel Formulation
Motorists in Mombasa will pay 127.46 shillings for petrol, 108.36 shillings for diesel, and 101.29 shillings for kerosene.  Motorists in Kisumu will pay 130.12, 111.30, and 104.26 shillings for petrol, diesel, and kerosene.
According to EPRA, the landed cost of imported super petrol dropped by 4.1 percent from $627.80 per cubic meter in November to $601.97 in December. The landed cost for Diesel dropped by 5.71 percent from $600.22 to $565.92 per cubic meter, while kerosene decreased by 4.89 percent to $574.85 per cubic meter.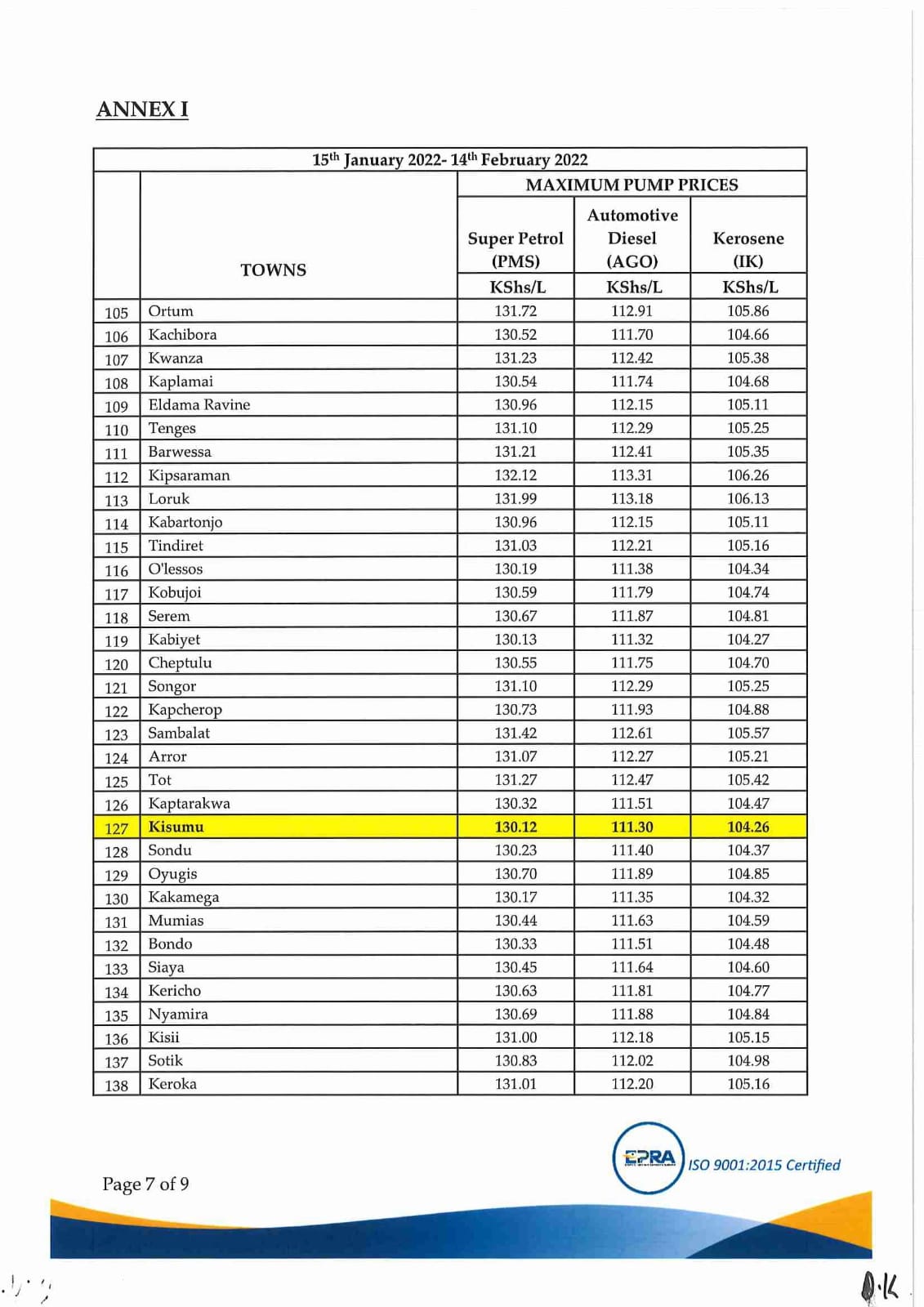 Fuel prices play a huge role in determining the inflation rate of Kenya. This is because an increase or decrease in fuel prices plays a role in determining the price of common products.
Related: Maisha Microfinance Bank Launches A Fixed Deposit Product With 11.25%