Family Bank Posts 1.4 Billion In Profits, Growth 1.3% Growth
Family Bank has today posted an impressive 1.440 billion shillings Profit Before Tax for the group for the Full Year…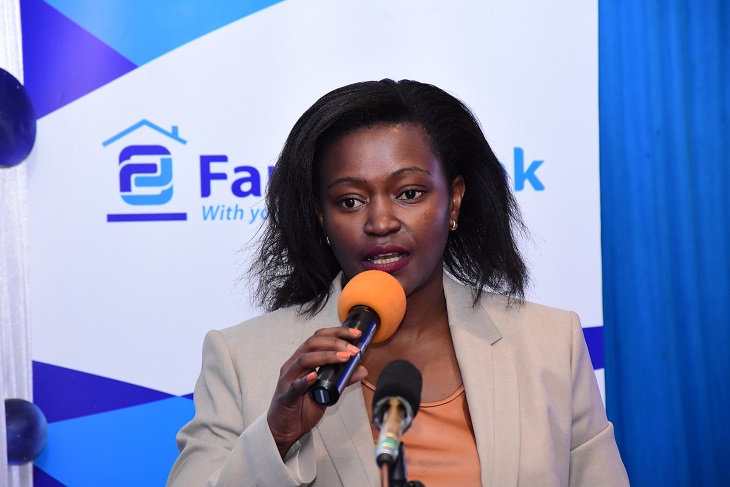 Family Bank has today posted an impressive 1.440 billion shillings Profit Before Tax for the group for the Full Year 2020 against 1.422 billion shillings in 2019, a 1.3 percent growth, demonstrating the Bank's resilience amidst a challenging operating environment.
The Group reported a 14.9 percent growth in the total assets to 90.6 billion shillings with customer deposits registering a growth of 20.3 percent to 69.8 billion shillings for the period under review.
Investments in government securities increased by 65.9 percent from 10.2 billion shillings to 17 billion shillings. This boosted the Bank's liquidity position to 37.1 percent, significantly above the minimum requirement of 20 percent.
"Our loan book expanded by 11.8 percent year on year to close at 56.6 billion shillings as we continued to support our customers who saw new opportunities despite the COVID-19 pandemic. This support was in diverse sectors such as manufacturing, agribusiness, trade, logistics, and technology," said Family Bank Chief Executive Officer Rebecca Mbithi.
Read More: KCB Group's Profits Dip By 22% For 2020 Financial Year
Net interest income grew by 28.4 percent, a 1.4 billion growth to 6.4 billion shillings compared to 5 billion shillings in a similar period in 2019.
The Bank's operating expenses increased by 20.2 percent to 7.6 billion from 6.3 billion shillings mainly driven by loan loss provisions which increased by more than 2.5 times from 734 million shillings in 2019 to 1.62 billion shillings in 2020, a significant increase on a year-on-year basis.
Total non-funded income dropped by 4 percent to 2.7 billion shillings partially owing to the waiver on mobile transaction fees to cushion our customers against the adverse effects of the coronavirus pandemic.
"Looking ahead, our 2020 to 2024 strategy continues to be pegged on delivering end to end value chain propositions that begin from delivering an unmatched digital and customer experience, growing our pool of strategic partners to diversifying solutions targeted at different customers in our value chain. We are also deliberate in building a sustainable and responsible business. As such, we have joined the UN Global Compact and to which we have committed 300 million to advance inclusive development, " added Ms. Mbithi.
The Group recorded a decline in net non-performing loans of 11.4 percent to close at 3.9 billion shillings. Profit After Tax for the full year in review was at 1.2 billion, 22.4 percent earnings in growth compared to the same period in 2019.
The Bank has restructured loans of over 16 billion shillings as it seeks to support MSMEs during the coronavirus pandemic.
About Post Author