Exploring The Rise Of African Fashion Models
In the latest episode of Africa Avant-Garde, CNN goes behind the scenes at South Africa Fashion Week, hears from top…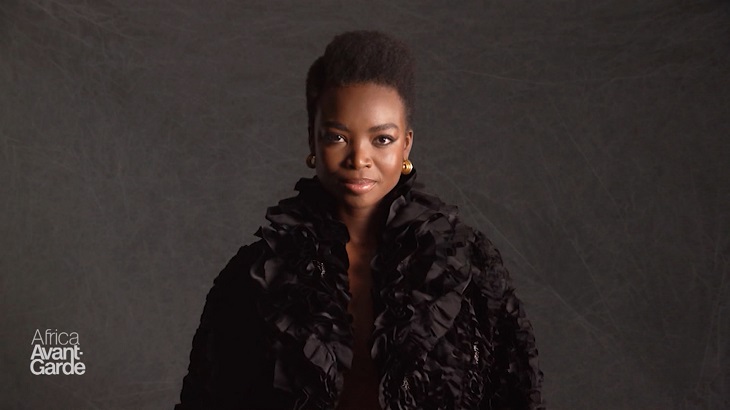 In the latest episode of Africa Avant-Garde, CNN goes behind the scenes at South Africa Fashion Week, hears from top modeling agents, and gains insight into the world of African fashion models.
"The demand now for African models is high," Elizabeth Ishiorho, founder of Nigerian modeling agency Beth Model Management, tells CNN. I'm more than happy and proud when I see models on the runway internationally because for me it represents Africa."
Angolan supermodel Maria Borges took a chance on modeling after being encouraged to pursue a modeling career by her friends and family. In 2015, she became the first black model to walk Victoria's Secret's runway with a natural afro. "That was a powerful moment," she recalls. "I feel grateful, and I am always going to be thankful for Victoria's Secret for letting me do that and show other girls, hey you can do that as well."
According to Maria, being a model in some countries in Africa is not considered a 'real job' yet, however, the industry is growing. Where cities such as Paris, London, New York, and Milan are considered the capital cities of fashion, Maria hopes that Nigeria and South Africa will follow suit.
"Nigeria and South Africa are building a very strong fashion community to provide the fashion industry sustainability of work. [In the future], maybe we are not going to have to only go to Milan, Paris and London, New York to make [it] big as a model," she says.
CNN learns how the landscape continues to change for African models. South African model Lwandle Ngwenya tells CNN, "In the beginning, a person with my skin color wouldn't get this much opportunity."
The program later visits South Africa Fashion Week. Lwandle believes that this is an important step towards fulfilling every model's dream of putting their name on the map. "South Africa Fashion Week to me means a step forward. A model who wants to not only model in South Africa but also model internationally."
"In the last five years, a lot has changed. I'm so proud when I see not only my models, but models from other agencies representing Nigeria internationally," Elizabeth Ishiorho says. "There's so many of them now working compared to back then. You had only maybe two or three black models working. Now you have about 30. A lot of top designers and casting directors are reaching out to us directly for new faces."
Another important change noted by Elizabeth is pay, "When I started, models were getting peanuts and now models are actually being paid properly. Models are being respected by designers."
Agent and former model Bisi Soweminio also reflects on how things have changed in the industry for the better, "I remember going to Milan and I was the only black girl at the agency of an agency that has like 200 models. It is changing now."
Nigerian model Tobi Momoh is a proud African model, "I'm seeing beautiful Africans everywhere. That's what we need in the industry. I'm super proud and excited that as a continent we're able to take over the world. African models are everywhere and doing great things."
This sense of pride is echoed by Maria Borges, "I'm here for a reason and I'm carrying the whole continent with me. I show how African we are. We are so elegant, so confident, and very inspired."
Looking to the future, South African model Lethabo Khunou offers advice for young aspiring models, "We are all unique, we are all-powerful. We are all special. There is always going to be room for each and every one of us. Do not stop working very hard. If you want it, go for it."
About Post Author