Emirates Increases Services To Nairobi To Double Daily Flights
Emirates announced that it will increase the frequency of its services to offer double-daily flights between Dubai and Nairobi. Starting…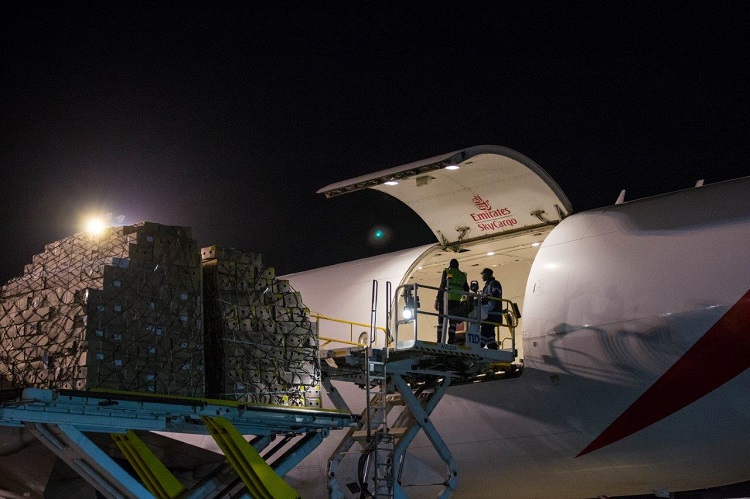 Emirates announced that it will increase the frequency of its services to offer double-daily flights between Dubai and Nairobi.
Starting from 15 December, the airline will fully restore its services to pre-pandemic levels by bringing back all fourteen flights on the Dubai–Kenya route, providing enhanced connectivity to Dubai and onwards to destinations on Emirates' global network of over 130 destinations.
The four additional weekly flights will complement its existing services and grow Emirates' seats to over 10,000 a week between the airline's global Dubai hub and the capital city of Nairobi.
Similar to the current daily service between Dubai and Kenya, the added frequencies will be operated with Emirates' Boeing 777-300ER aircraft, offering eight private suites in First Class, 42 lie-flat seats in Business Class, and 310 spacious seats in Economy Class. Emirates is also the only airline serving Kenya with private, enclosed First Class cabins, offering premium customers a superior experience across every touchpoint of their journey.
From 15 December, outbound flight EK 719 will depart from Dubai at 0935 on Monday, Tuesday, and Thursday, arriving in Nairobi at 13:45hrs. The return service, EK 720 will depart from Nairobi on Monday, Tuesday, and Thursday at 15:40 hrs and arrive in Dubai at 21:40 hrs. Similarly, Emirates flight EK 721 will depart Dubai on Wednesday at 02:10 hrs and arrive in Dubai at 06:20 hrs. The return service, EK 722 will depart Nairobi on Wednesday at 23:55 hrs and arrive in Dubai the next day at 06:00 hrs. All times are local.
With the new double daily service, Emirates will provide an important tourism boost to Kenya, safely connecting leisure travelers from the US, points across Europe, Israel, Brazil, and the Middle East to Kenya via a convenient stop in Dubai.
Passengers flying with Emirates can stop over in Dubai for a few days on their way to one of over 130 destinations. Dubai offers everything a visitor could want, from shopping at one of the largest malls in the world to dining options that will spoil anyone for choice. With its busy calendar of year-round events, Dubai continues to attract leisure and business visitors, as well as students and those wishing to visit family and friends. Known for its eclectic mix of offerings, it continues to introduce unique and exciting world-class attractions from futuristic architecture to vibrant traditional culture, a packed event calendar, an abundance of activities, and an array of unique experiences.
Apart from the increased passenger capacity, the new flights will provide around 80 tonnes of cargo capacity per flight, giving businesses and traders more opportunities to export fresh flowers, and produce such as fruits, vegetables, and meat in addition to opening trade lanes for essential imports like mobile phones, garments, footwear, and household goods.
Passengers traveling to and from Nairobi can look forward to comfortable cabins and unmissable signature products and services. Guests in all classes can enjoy an unmatched culinary experience in the skies with regionally inspired multi-course menus developed by a team of award-winning chefs complemented by a wide selection of premium beverages. Customers can sit back and relax with more than 5,000 channels of carefully curated global entertainment content featuring movies from East Africa, TV shows, African music, podcasts, games, audiobooks, and more with ice, Emirates' award-winning inflight entertainment system.
Emirates continues to focus on restoring its global passenger network and connections through its Dubai hub, restarting services, and adding flights to meet customer demand across markets. It has rapidly rebuilt its network in tandem with the easing flight and travel restrictions, flying to 130 passenger destinations, and recovering 92% of its pre-COVID route network.
About Post Author