Disappearance Of Cash From Customers' Accounts Lands Equity Bank To Senate
The alleged mysterious disappearance of cash from the bank accounts of a section of customers belonging to Equity Bank Group…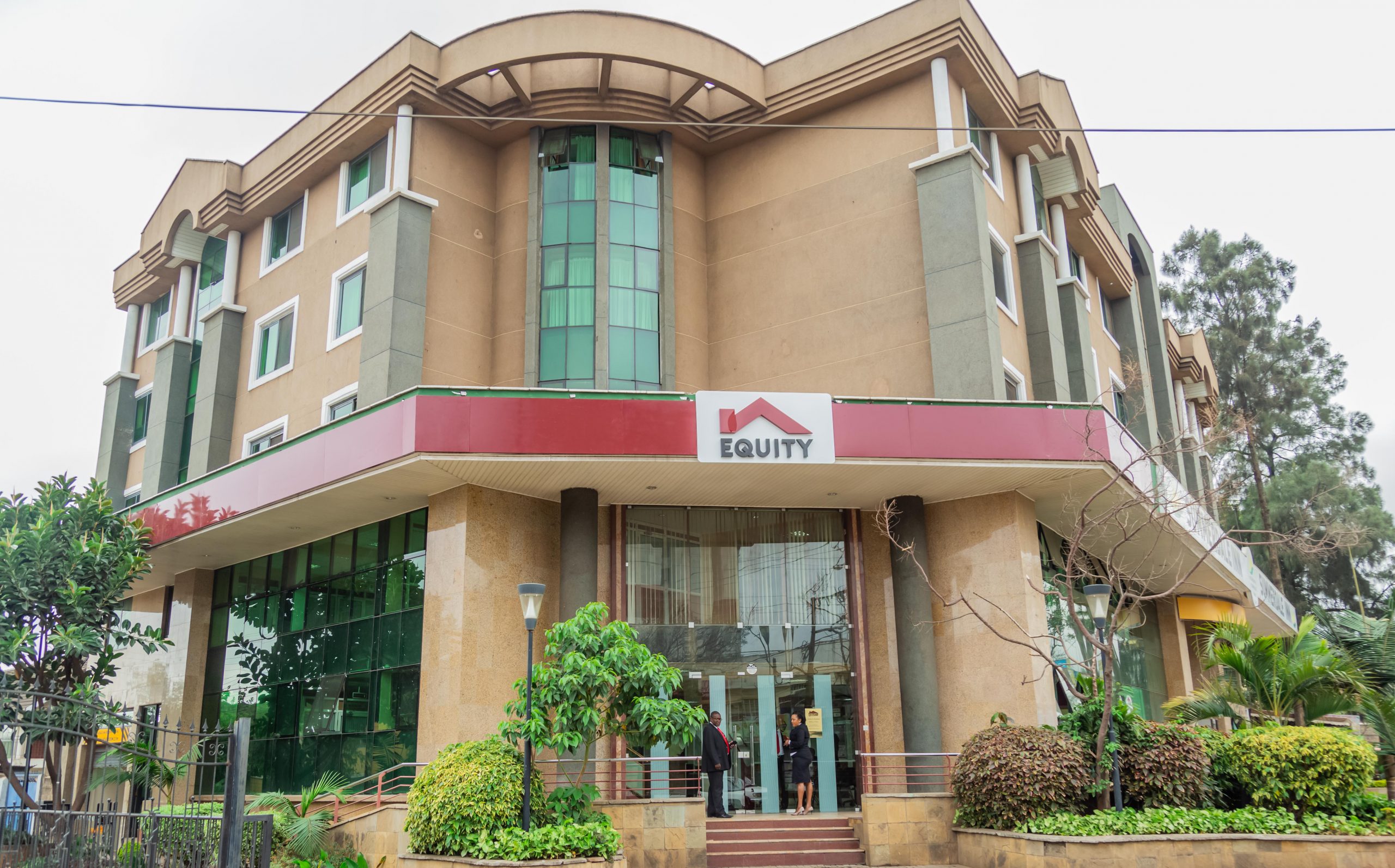 The alleged mysterious disappearance of cash from the bank accounts of a section of customers belonging to Equity Bank Group has landed on the floor of the Kenyan Senate.
Nominated Senator Tabitha Mutinda has petitioned the Senate to have Equity Bank explain on how it plans to compensate customers whose cash disappeared from their accounts.
Here is the letter from the nominated Senator: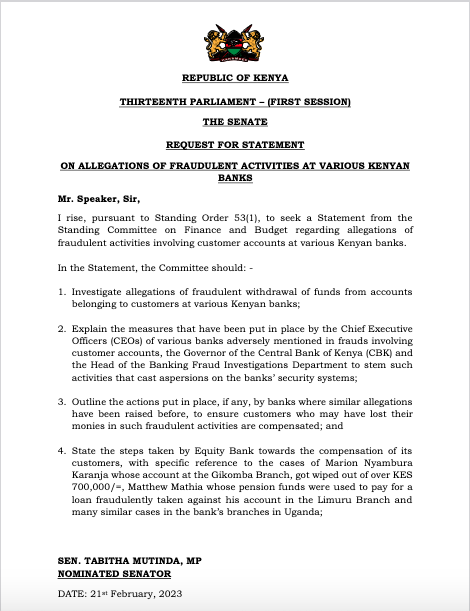 The issue landed in Senate just a week after Equity Bank caused a storm on Twitter when a section of customers accused the lender of the mysterious disappearance of their cash from their bank accounts.
Equity Bank did not directly respond to the allegations that were raised online but instead chose to push a different agenda on the activities they have done to uplift lives.
Customers alluded to the fact that there might be an in-house collusion between Equity employees and criminals who access customers' bank accounts and make away with cash.
The Senator also wants the Central Bank of Kenya (CBK) to explain measures put in place to curb fraud within the banking sector.
Hacking of Bank Accounts
As the world advances in technology, an increase in cybercrime activities has been at an all-time high within and without Kenya.
Each year, although often discussed in hashed tones due to the sensitivity of the banking sector, Kenyan banks often lose billions of shillings to hackers who access customers' bank accounts.
Most hacking occurs via mobile banking apps, especially for Kenyans who have a habit of using public WiFi to transact. The use of public WiFi has often ranked top as the root facilitator of hacking into personal bank accounts.
Mobile Revolution
Due to the mobile phone revolution in Kenya, many banks have embraced mobile banking. The main challenge has been how they can make their mobile banking services unhackable and convenient for customers.
About Post Author