Dental Clinic in Kisumu Goes Mobile To Lower Risk of Contracting Covid-19
The Covid 19 pandemic has taken a toll on businesses across the world, a reality that calls for new dynamics…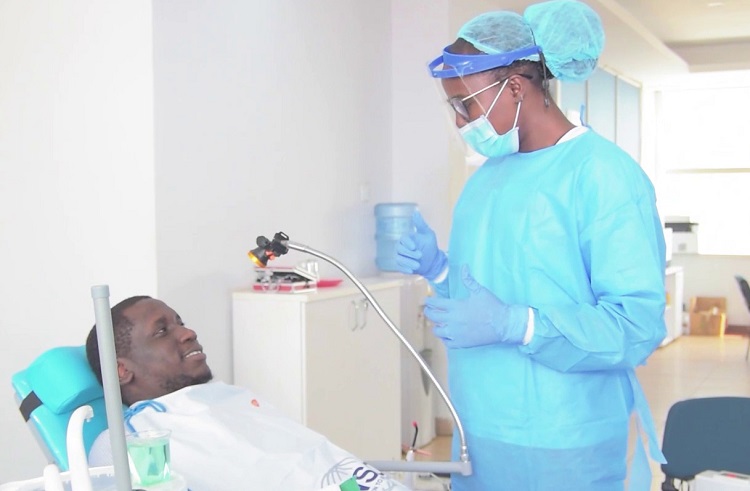 The Covid 19 pandemic has taken a toll on businesses across the world, a reality that calls for new dynamics of remaining valuable while at the same time offering assurance and safety for one's clients.
That is no different for Kisumu based Lake Dental Clinic which has launched mobile dental services in a bid to cut possibilities of patients contracting the viral Covid 19 disease.
In the new model, the facility will be offering the normal comprehensive services but this time around, patients need not travel to their physical clinic at the lakeside city's Mega Plaza.
While commenting on their improved service delivery, Lake Dental Clinic's Director of Operations Mr. Erick Tobias Owuor said their new model is the first in the region and will help meet patients' needs in the most favorable way during this Coronavirus pandemic period.
Pain of not attending to a patient
"Most patients are scared of visiting clinics. Even with appointments some come late, and as such we have to turn them away when the lobby is packed to avoid breaching the social distancing guidelines," Mr. Owuor said.
According to Dr. Dolphine Minai, Director at the dental facility, "it is depressing not to attend to a patient in pain."
"So, we thought it wise to acquire the equipment and alleviate patients from the distress," Dr. Minai stated.
She added that their big mission is to want to bridge the distance between individuals in need and service providers in providing oral health.
Patients who partake services on the mobile clinic model receive treatment at the same service rate. However, depending on the location of the patient there is an additional cost of convenience fees ranging from 1000 to 3000 Kenyan shillings.
Mobile Clinic Model here to stay
With how Covid 19 has altered the way businesses work, Lake Dental Clinic's management seeks to retain the mobile services even in the post-Covid 19 seasons.
About Post Author