Del Monte Kenya Cements Its Commitment To Earth
Del Monte Kenya Limited, Kenya's largest producer and exporter of pineapple products and fruit beverages has stated its commitment to…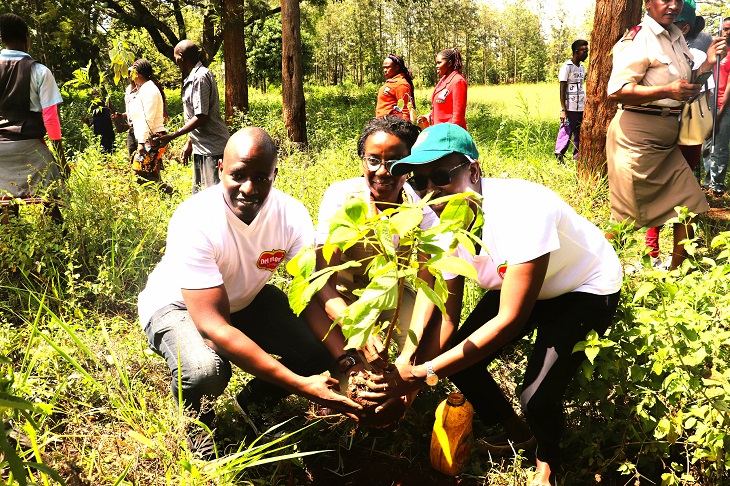 Del Monte Kenya Limited, Kenya's largest producer and exporter of pineapple products and fruit beverages has stated its commitment to safeguarding the environment and the earth during the World Environment Day celebrations.
This year's World Environment Day is aimed at raising awareness of emerging environmental issues from marine pollution, human overpopulation, and global warming to sustainable consumption and wildlife crime.
In commemoration of this day, Del Monte Kenya partnered with Murang'á County Government to plant 1,000 trees at Maragua Primary school as part of its commitment to plant 2.5 million trees by 2025 to tackle climate change.
For years, Del Monte Kenya has remained committed to continually improving its efforts to protect the environment – by reducing greenhouse gas emissions to mitigate the effects of climate change, responsibly stewarding water resources, minimizing waste, and conserving vital ecosystems.
Del Monte Kenya became among the few giants in Kenya to create a new Environmental Action Tool and database to track the company-wide greenhouse gas emissions as it works to align its efforts to Kenya's Nationally Determined Contribution to the Paris.
The agreement aims to reduce the country's greenhouse gas (GHG) emissions by 32 percent by the year 2030.
The United Nation's Sustainable Development Goals call for immediate action to combat climate change. Del Monte Kenya is committed to action and as part of its Environment conservation initiatives, they have set a goal of planting 2.5 million trees by 2025.
Now more than ever, our planet needs us to step up and act toward cleaning up many of the messes we have made through irresponsibility. Whether it be from oil spills, air pollution, plastics, or toxic chemicals leaking into our water, there is still a lot that must be done to bring our ecosystem back into balance.
About Post Author