Del Monte Among Kenyan Companies Recognized By UN For Efforts To Promote Health
Del Monte Kenya is among Kenyan companies that have been recognized by the United Nations Women Foundation as among the…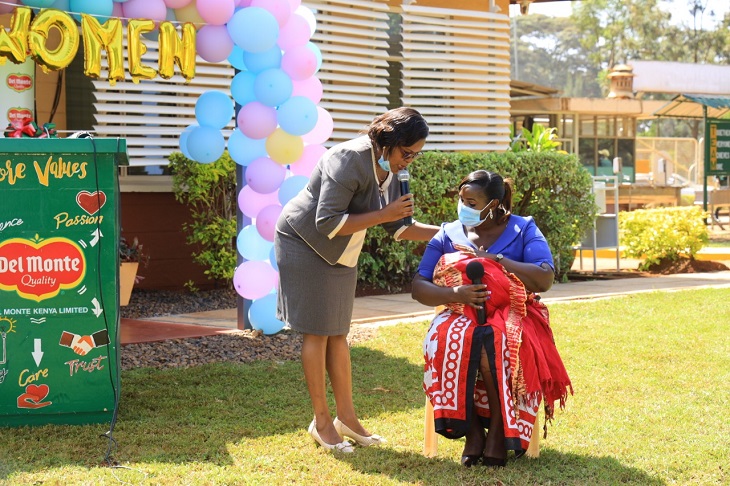 Del Monte Kenya is among Kenyan companies that have been recognized by the United Nations Women Foundation as among the companies that strived to meet the health needs of their workers at the height of the Covid-19 pandemic.
Del Monte was recognized alongside other Kenyan companies; Twinings and Mt Kenya West Women in Coffee. The three from Kenya were hailed for making "bold, expansive commitments to reach more than women workers and community members with health and well-being information and services."
Del Monte
According to the report by the UN, Del Monte provided more than 5,000 team members, including 3,400 women, with health and well-being programs such as menstrual hygiene management programs and mental wellness programs and offered contraceptives and screenings for sexually transmitted infections (STIs) and breast, cervical, and prostate cancers.
The food processor also empowered 1,041 team members (531 female and 510 male) to combat gender-based violence (GBV) and sexual harassment in and out of the workplace through several sensitization workshops.
At the same time. during a six-day health camp held in late-2020, 2,729 female team members were screened for breast and cervical cancer, and an additional 1,096 men were screened for prostate cancer.
Community members have also benefited from the company's commitment—the company distributed 5,200 packets of sanitary pads to 900 teenage girls in local primary and secondary schools to help curb the high rates of menstrual-related absenteeism as part of its menstrual hygiene management program among others.
Mt Kenya Women In Coffee
The UN report recognized Mt Kenya Women In Coffee for their efforts to engage 10 coffee estate owners, overseeing 3,000 coffee workers – the majority of whom are women – to initiate training to support workers' health and well-being with information and services.
Due to the 2021 Private Sector Action for Women's Health and Empowerment Progress Report COVID-19 pandemic and resulting lockdowns and restrictions, training implementation has been limited, but online training programming is underway to ensure that the efforts can continue. WESTWIC will also extend such training beyond the coffee estates and into the surrounding communities. It is currently in discussion with local partners to bring these plans to fruition.
Twinings
Twinings has reached 44,481 workers (42,348 women) with health information and an additional 24,350 workers (19,323 women) with health services, including through mobile clinics or health care centers.
Moreover, approximately 30 percent of its global tea supply comes from sites that are implementing women's health and well-being programming.
About Post Author