Damaris Mabeya: The Entrepreneur Giving Ladies Tech Hope
It is hard to describe Damaris Mabeya. She is a lady on a mission and one with a will to…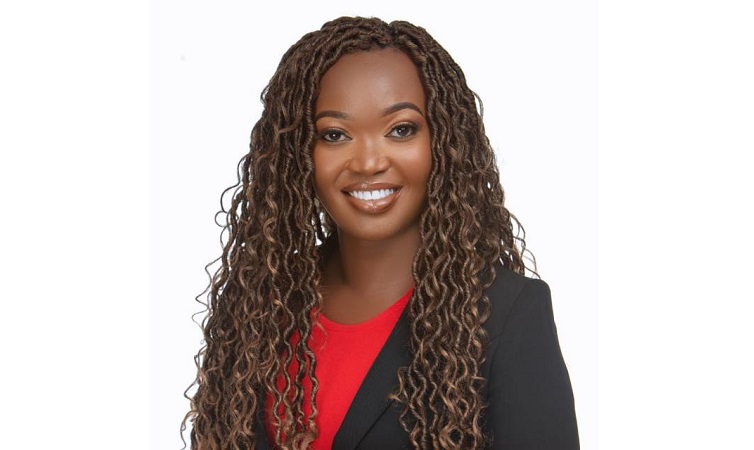 It is hard to describe Damaris Mabeya. She is a lady on a mission and one with a will to always press on, from one obstacle to another no matter what. Her charming smile, vibrancy in her words, and articulation in the plans she has for the women within and without Kenya are something that cannot be put on a scale.
Mabeya is the Executive Director of Aminia Dada Innovations, a woman-led organization that aims to build initiatives to enhance the use of ICTs to promote entrepreneurship and leadership among young women. We seek to leverage technology as an economic empowerment tool.
ADI advocates for safe digital spaces for economic growth, development, and sustainability. It intends to partner with and complement the government's efforts of enhancing an enabling environment for multi-sectoral e-commerce.
"Technology is what makes the world go round at the moment. From the stone age where people would use smoke signals to communicate, to now where someone can virtually do everything from the palm of their hands, the world is not going back," she said during a sit-down.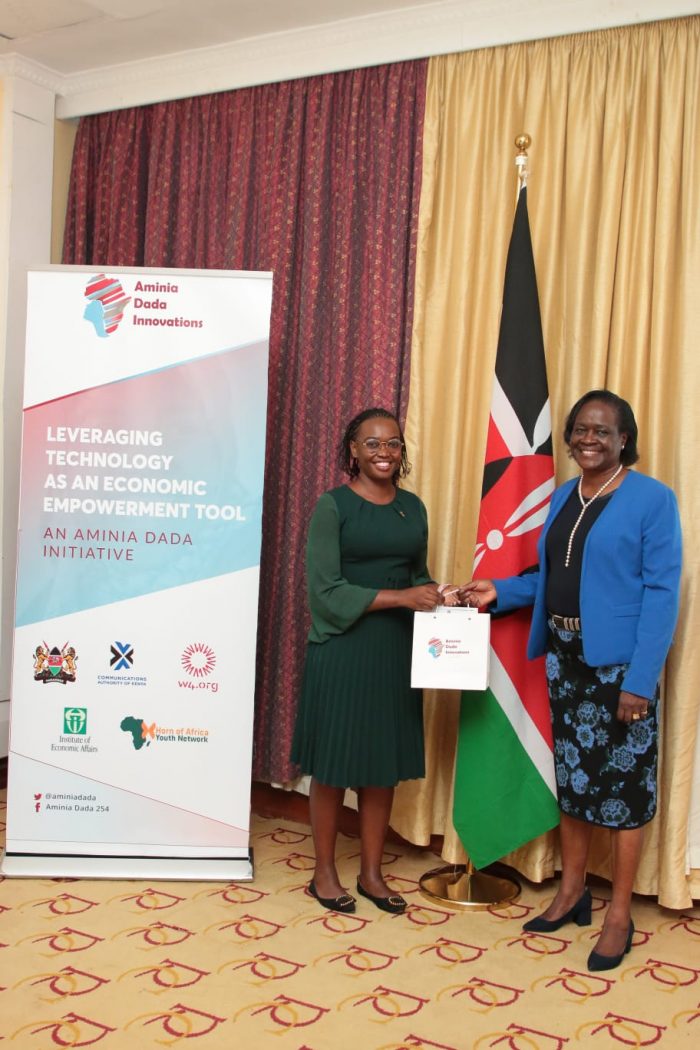 According to Damaris Mabeya, young women in informal settlements in Kenya and beyond face a myriad of challenges both economically and socially. "In most cases, those who talk about the challenges that women go through, do so in theory and rarely go on the ground to experience what these women go through."
Informal settlements for girls mean a different reality. A teenage girl in an informal settlement is not to be equated to the same teenager from a middle-class family due to the complexities of life in Informal settlements. They have most likely witnessed or been victims of harassment, economic inequalities, and mental health disruptions. This is what we intend to discuss as we seek to forge an intervention plan through the ADI activity meeting.
"We decided to establish Aminia Dada Innovations on the premise of empowering young women to gain access to the digital space in a safe way, thus empowering socio-economic and political development. In this, we are having a needs-based assessment for girls in the informal settlements as a lead-up to our intervention activities in Nairobi County," she added.
According to Mabeya, technological penetration among the Kenyan population should be something that will catapult them to empowering themselves technologically, economically, and socially. She says technology is not just about social media tools as many think but a conglomeration of innovations and activities down the value chain.
Talking of tech penetration in Kenya, in 2020, mobile phone penetration among adults was 98 percent, with 43 percent of adults using the internet (96 percent of them on smartphones rather than computers) and 17 percent using social media (98 percent of them on smartphones).
Kenya has seen broad uptake of mobile technology, with higher phone penetration than the global average (67 percent) and near-universal use of mobile banking through M-PESA (as of 2016, 96 percent of Kenyan households). Internet and social media access remain lower than the global average (59 and 49 percent respectively).
"Data is actually a powerful tool. It is unfortunate that in Kenya, we do not usually treat data with the respect it deserves. But genuine data is what drives and guides us. Genuine data tells us who we are, where we are and projects what we need to do to be better," she said.
On Thursday, Damaris, through Aminia Dada Innovations, brought together various stakeholders including Lawyer Nelson Havi, The Principal Secretary In the state department of Broadcasting and Telecommunication in the ministry of ICT Mrs. Esther Koimett, Researcher and Analyst Kwame Owino among others.
Speaking at the event, the PS called on young girls in Kenya to be part of the tech movement that is sweeping across the country. "Young Girls, I am challenging you to stay positive no matter the circumstance. You can form a group of five or more where you encourage each other amongst yourselves, you can contribute towards a project that would enable you to grow economically."
"It is true most young women from slum set-ups are not in digital space and as a result, can not earn a leaving from it. most of the ladies lack the skills and training on how digital space works. but once training and awareness are done to them, they will definitely be at par with technology," said the PS.
About Post Author