CS Magoha Issues Tough Directives To Teachers Despite Concerns
Education Cabinet Secretary Prof. George Magoha has issued tough directives to all headteachers as the county prepares to record its…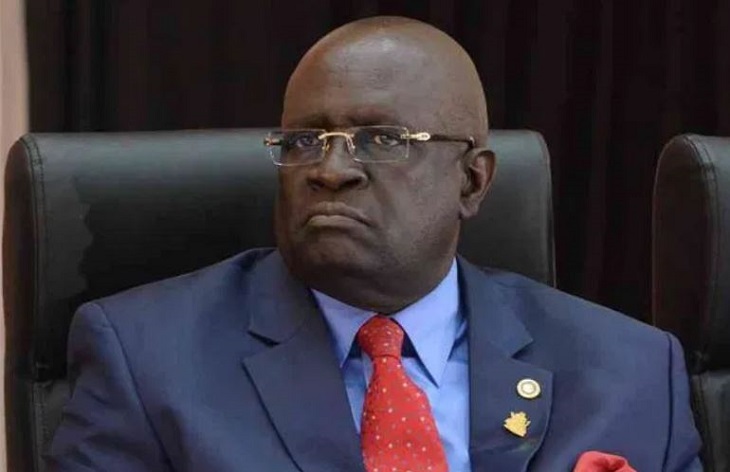 Education Cabinet Secretary Prof. George Magoha has issued tough directives to all headteachers as the county prepares to record its highest form one admission. Magoha directed that no school should turn away a student on the basis that there is no infrastructure.
His remarks came as headteachers lamented the lack of space in their institutions, with boarding schools bearing the brunt of the 100 percent transition.
He added that this being his final year at the helm of the ministry, he is hellbent on ensuring that the country finally achieves the 100 percent transition rate.
"My orders are to deliver 100 percent transition. This is actually the fourth year we are going to deliver it. Because it is my last time, you can be sure I will deliver it with more energy.
"The child is a government child. Who are you to start saying that there is no space in the school? If there is no space, do you think we are unable to create space," stated Magoha.
CS George Magoha also came to the aid of students from low-income families, directing that they should not be turned away for failing to wear school uniforms.
This directive has forced some schools to invent ingenious ways of ensuring that all students get a bed as well as a desk in the classroom
Kenya High School, which regularly has six streams, added a new stream after receiving a high number of students during admission. Some institutions like Kisumu Girls High School were forced to convert the newly built Competency-Based Curriculum (CBC) classrooms to serve as dormitories.
"This is a boarding school, what we don't have is the dormitory. We are going to create some alternative room where the students will stay," a staffer from the school told the press.
About Post Author