Cooking Has Never Been this Convenient With LG SolarDOM Oven
A microwave oven has become an integral part of our lives. In regards to warming up food, it is second…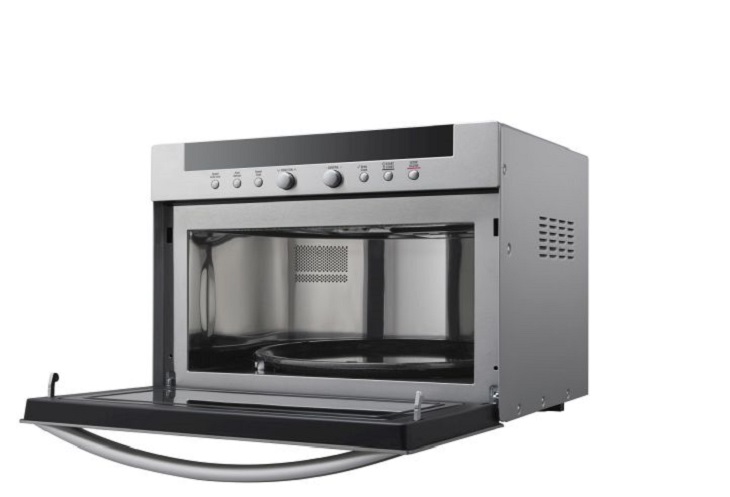 A microwave oven has become an integral part of our lives. In regards to warming up food, it is second to none.
But if you're shopping for a new appliance, you may have noticed some microwave ovens that offer functionalities such as baking, grilling, and more. With such functionalities becoming popular, it can be challenging to choose an appliance without knowing what's best for your needs.
Luckily, you can get yourself a versatile oven that can handle most of your kitchen needs – case point, LG SolarDOM NeoChef Oven.
LG SolarDOM oven is more than your conventional appliance. In a nutshell, it is an all-rounder that can defrost, heat, cook, grill, bake, and roast foods.
With its capacity, this LG appliance allows you to thaw food more evenly, give your pastry a crusty coloration with a baked texture, decrease cook time significantly, not to mention using it to roast meat, fish, and poultry. All these advantages are thanks to the Oven's multi-cooking function.
With the true microwave function for reheating and defrosting food. Due to its uniform heating and improved energy circulation, the LG SolarDOM microwave enables the oven to become hotter and ready without the need to preheat for grilling or baking.
Thanks to its Lightwave technology, it delivers graduated power that cooks food evenly without cold spots.
The Grill function makes a great choice for toasting and browning your favorite dishes. Equipped with a Bottom Grill, it adds heat not only from the back but also from the bottom, which gives taste-cooking just like a traditional oven.
If you are, therefore, looking for a mouth-watering result, from garlic bread to mac 'n' cheese, crisp pizza, and lamb chops, you could never go wrong with this microwave.
As a fully-fledged fan-forced Convection oven, the LG SolarDOM microwave can bake or roast at precisely controlled temperatures. Compared to its traditional counterparts that use microwaves to cook food, the LG SolarDom Oven combines different heating sources with different wavelengths and circulates them throughout the oven. This means that instead of just heating the inside of the food, it browns and cooks the outside of your food at lower temperatures, and often with better and faster results.
What sets the LG SolarDOM NeoChef microwave is its innovative design and the technology put into it. It is curved like most of your heating or cooking apparatus and it uses LG's Charcoal Lighting Heater™ technology that enables food to absorb heat faster and deeper, delivering a natural charcoal-like grilling taste. It also saves time by up to 30 percent and energy by up to 20 percent, which conveniently allows you to save money, time, and space.
As such, it is worth your every penny, particularly since it can handle a litany of recipes. If you want to spoil yourself with perfectly steamed dumplings, or savor the rich taste of roast beef, look no further. Check out the new LG SolarDOM NeoChef microwave here.
About Post Author