Communications Authority To Hold Kikao Kikuu In Nyandarua
The Communications Authority of Kenya (CA) is the regulatory authority for the communications sector in Kenya. The authority ensures that…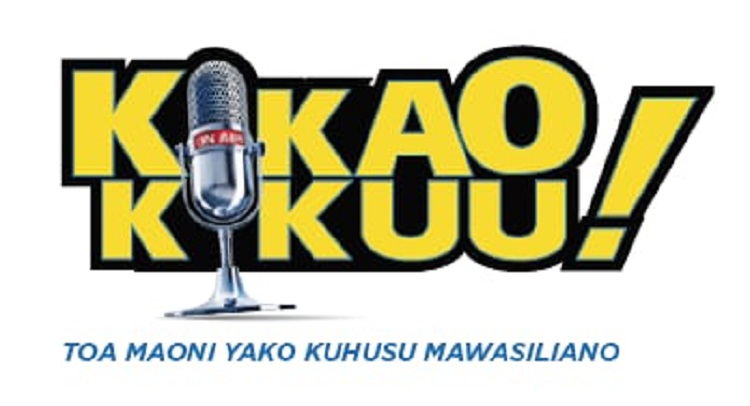 The Communications Authority of Kenya (CA) is the regulatory authority for the communications sector in Kenya. The authority ensures that consumers are not exploited and get the best out of what they spend their money on.
Established in 1999 by the Kenya Information and Communications Act, 1998, the Authority is responsible for facilitating the development of the information and communications sectors including; broadcasting, cybersecurity, multimedia, telecommunications, electronic commerce, postal and courier services.
Among the key responsibilities of the Communications Authority include:
Licensing all systems and services in the communications industry, including; telecommunications, postal, courier and broadcasting.
Managing the country's frequency spectrum and numbering resources.
Facilitating the development and management of a national cybersecurity framework.
Facilitating the development of e-commerce.
Type approving and accepting communications equipment meant for use in the country.
Protecting consumer rights within the communications environment.
Managing competition within the sector to ensure a level playing ground for all players.
Regulating retail and wholesale tariffs for communications services.
Managing the universal access fund to facilitate access to communications services by all in Kenya.
Monitoring the activities of licensees to enforce compliance with the license terms and conditions as well as the law.
(Source: Communications Authority Website)
On the 7th of November (Thursday), the Communications Authority will be in Nyandarua County for a series of education outreach activities that are aimed at educating consumers on leveraging ICTs for social-economic development.
These forums are public events or "barazas" held in central locations that are easily accessible to users of ICT goods and services. They are aimed at enlightening the public on all matters ICT.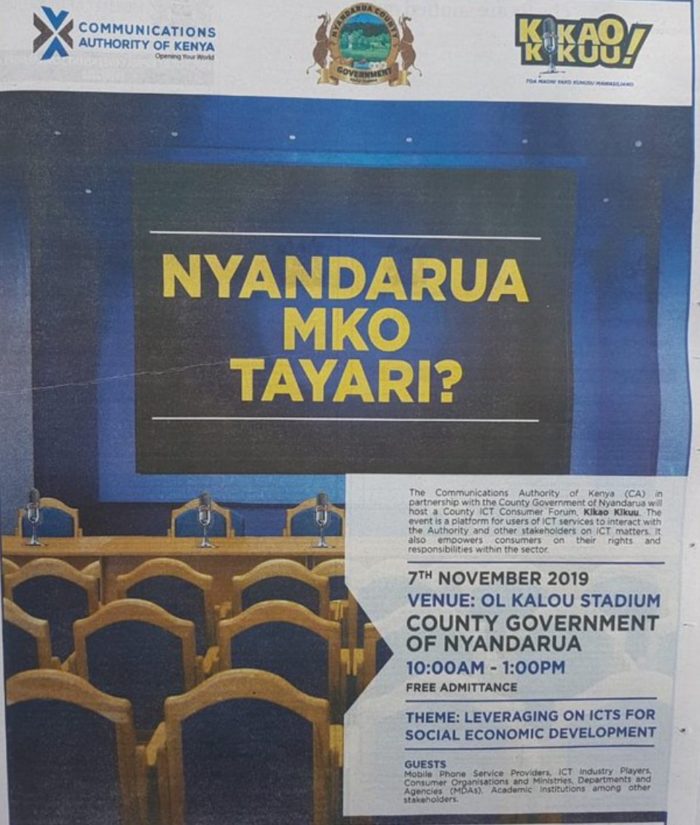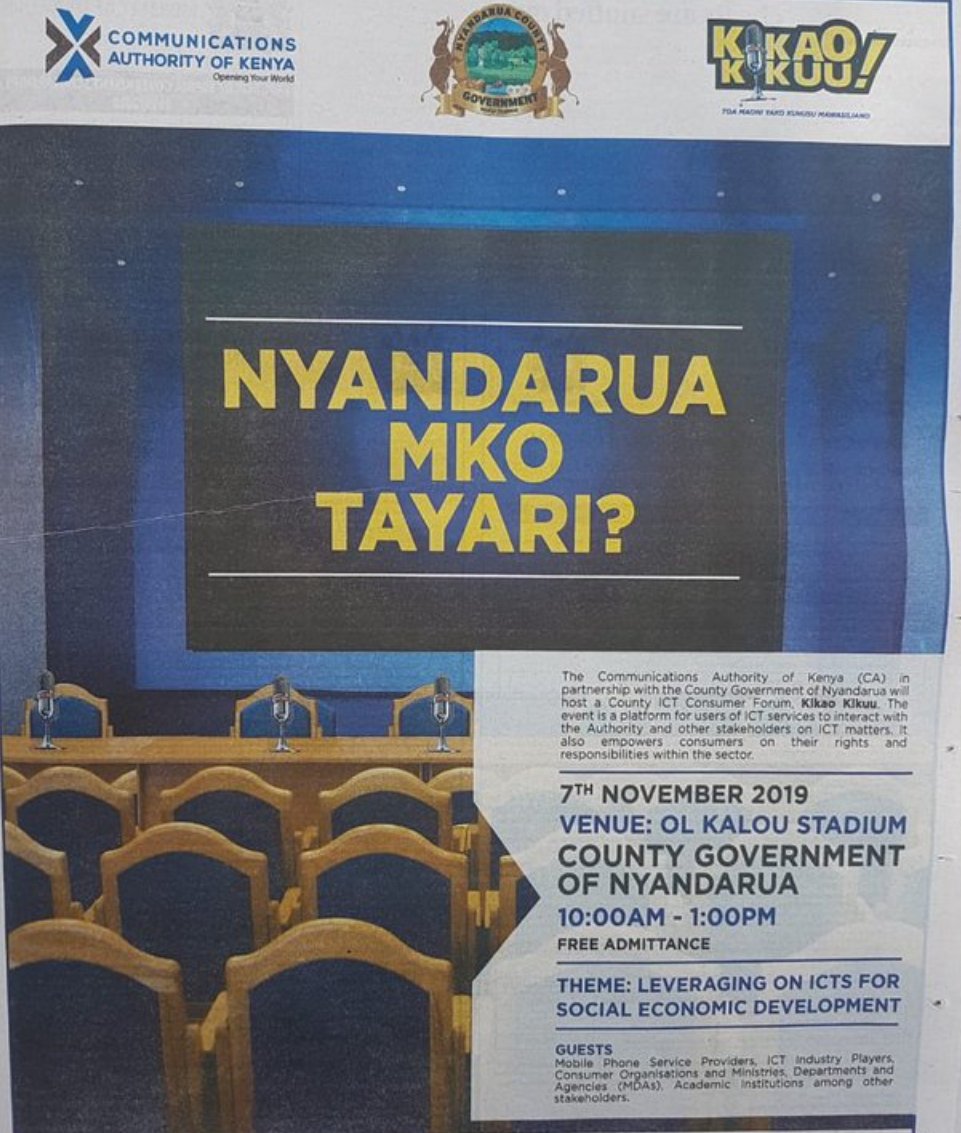 Known as Kikao Kikuu, the forums give consumers to interact with experts and stakeholders in the communications sector by asking questions about various issues in the sector.
About Post Author