CNN's Connecting Africa On The Importance Of Innovation And digitization
In the latest episode of Connecting Africa, CNN International's Eleni Giokos explores the role digital transformation will play in unlocking…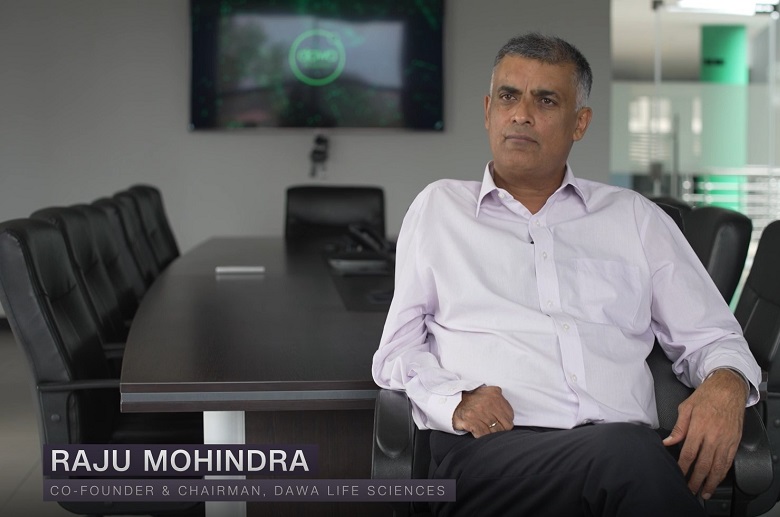 In the latest episode of Connecting Africa, CNN International's Eleni Giokos explores the role digital transformation will play in unlocking the continent's vast potential, meeting the business leaders embracing these changes.
Giokos hosts the show from Expo 2020 in Dubai, where business leaders are meeting to discuss how Africa's digitization will help companies across the continent grow. Multinational IT company IBM has long been involved in tech innovation in Africa. Angela Kyerematen-Jimoh, IBM's first African female regional head, tells Giokos why digital innovation matters for business, "In the next ten years, every organization is going to be a technology company. Because technology is at the forefront, is the bedrock, of innovation right now."
IBM is driving digital innovation across multiple sectors including banking, government, and sustainable farming. Kyerematen-Jimoh also highlights the company's commitment to bridging the digital gap, "African development is not focused just on the cities, we are looking at the people that are in the remote areas. We are looking at how we bank them, how we include them in the financial sector, we are looking at how they become part of this digital transformation and there's a big agenda that is going on to ensure that happens."
Another business leader championing African entrepreneurship at Expo 2020 is Phuthi Mahanyele-Dabengwa, the South Africa CEO of internet group Naspers. She speaks to Giokos about what makes African businesspeople special, "I think Africa's USP when it comes to technology is the entrepreneurial level that we have on the continent. That resilience. That's what keeps an entrepreneur continuously growing."
From its headquarters in Cape Town, Naspers is expanding its investment portfolio beyond publishing and online retail and focusing on small-scale start-ups dreaming of continent-wide expansion. Mahanyele-Dabengwa explains this scheme, "What we are seeing in South Africa is that we can invest in a huge variety of businesses, and we are continuously looking for the biggest transactions to bag. Why? Because we're looking for businesses that are not just there for us to invest into, but businesses that actually have the capacity to be scaled globally." The program meets some of the companies that Naspers has invested in, including ed-tech start-up The Student Hub and fintech start-up PayU.
Mahanyele-Dabengwa also discusses the importance of the African Continental Free Trade Area Agreement for businesses, "When we talk about the African Free Trade Agreement, you're talking about an economy that is the size of $3.4 trillion, and so that is significant value for investors to be able to participate in."
For the first time in Expo's 170-year history, every African country is represented at Expo 2020. Giokos visits the Kenyan pavilion which showcases the country's most successful industries, including the country's second-largest export – flowers. Clement Tulezi, CEO of the Kenya Flower Council describes the flower industry's impact, "You will find that Kenya's presence, both in terms of skills that we export to some countries that are now trying to also grow cut flowers, but also in terms of investment, Kenya will also always play a central place."
The program also explores how the pandemic bolstered calls for countries to jump-start local production of essential goods. In Kenya, pharmaceutical company Dawa Life Sciences received a grant to help develop the country's local vaccine ecosystem. Mwai Ngibuini, Group Head of Business Development and Communication at Dawa Life Sciences, talks about the significance of the healthcare sector, "Healthcare is critical for a nation's growth. I'm not just talking about the medicines, but the expertise to manufacture the medicines, the technologies have to be in-country, as well as having enough healthcare workers."
Headquartered in Nairobi, Dawa Life Sciences manufactures and distributes pharmaceuticals, animal medicines, and chemicals in 25 markets across Africa. Co-founder and Chairman Raju Mohindra says that the company plans to expand its African footprint in the coming years, "Our international business is at about 25 to 30 percent of our total turnover, so we want to grow it to at least 60 percent. So, from just a local, homegrown, Kenyan entity, we want to become a pan-African reference point."
As the continent continues to open up, Connecting Africa sees how businesses are taking advantage of the growing number of opportunities, with business leaders aiming to make the most of this new era.
'Connecting Africa' airs on Saturday 6th November at 0700 SAST on CNN International
The show also airs at the following times:
Sunday 7th November at 0500 SAST
Monday 8th November at 0030 SAST, 0600 SAST, 2245 SAST
Tuesday 9th November at 2245 SAST
Saturday 13th November at 0830 SAST and 1300 SAST
Sunday 14th November at 2000 SAST
Monday 15th November at 0600 SAST
About Post Author