CMA And Red Cross To Feed 61,000 School Children
The Cereal Millers Association (CMA), in it and the Kenya Red Cross Society have partnered to distribute their donations of…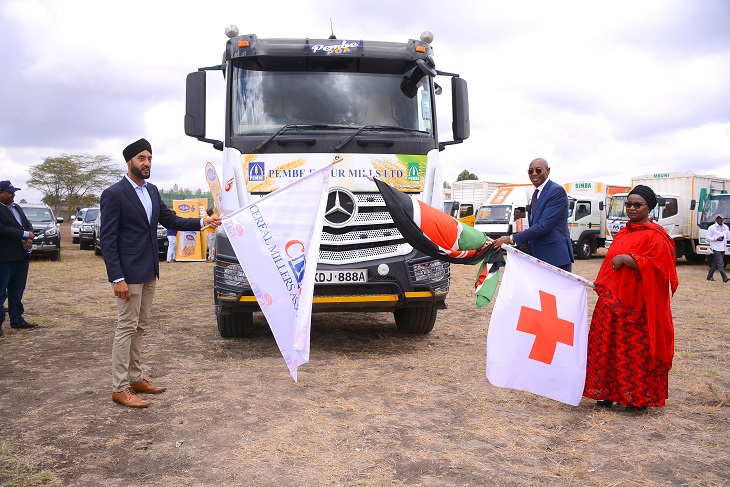 The Cereal Millers Association (CMA), in it and the Kenya Red Cross Society have partnered to distribute their donations of flour and other food items to approximately 61,000 vulnerable school children in over 150 schools across 9 counties
With the assistance of the Kenya Red Cross Society, members of the CMA will endeavor to deliver directly to schools in some of the affected counties or to Kenya Red Cross Distribution Centres.
The program is targeting to feed 61,000 vulnerable school children in Meru, Garissa, Marsabit, Tana River, Samburu, Makueni, Kajiado, Nyeri, Machakos, and counties over the upcoming Kenya National examination period in November and December 2022.
"We are experiencing the worst drought in over 40 years which has resulted in extreme hunger and starvation. This program aims to feed school learners and provide much-needed nutrition as they sit for their examinations, a very critical point in their education journey," said CMA Chairman Kamaldeep Phull when flagging off the donations from the organization's members.
The Kenya Red Cross Society said that they will use their experience in humanitarian work and vast network to ensure that the donations reach their intended destination in an efficient and transparent process.
"During the course of this prolonged drought, we have received many cases of schools unable to feed children as prices of essential foods continued to rise. Sadly, for some of the affected children, the only meal they depended on was the one they had in school. This has seen many of them miss classes while others have dropped out of school altogether. We are pleased with this partnership which will help keep children in school during these very important exams," said the Kenya Red Cross Society Secretary General Asha Mohammed.
About Post Author