Centum Re Harvests Ksh 1 Billion In Profits In 12 Months
Centum Investment Company Plc's real estate subsidiary has reported a KES1 billion pre-tax profit in the year ended March 31,…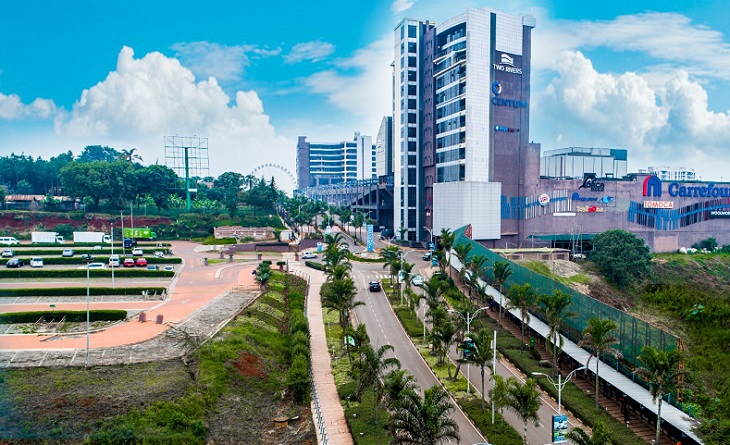 Centum Investment Company Plc's real estate subsidiary has reported a KES1 billion pre-tax profit in the year ended March 31, 2023, marking a major turnaround for the business that reported a KES145 million loss before tax last year.
Centum Real Estate's profit rebound was driven by increased project completions and handover in Kenya and Uganda, additional infrastructure investment, and development rights sales within the land bank that saw improved valuation of the Company's land banks.
The real estate developer reported property valuation gains of KES2 billion in the year, compared to KES 0.5 billion in the year ended March 31, 2022.
"The financial year was characterized by elevated inflationary pressures, a depreciating Kenya shilling against major hard currencies, supply chain constraints, elections, and deteriorating global macroeconomic conditions. Despite these headwinds, Centum Real Estate Limited posted an improved performance overall," said Centum Re Managing Director Kenneth Mbae in a statement.
Profit after tax increased to KES174 million compared to a loss of KES487 million in the prior year.
During the year, the company recognized revenue from 222 housing units while the revenue booked in the income statement was KES 1.9 billion. Sold and completed units pending recognition were valued at KES2.6 billion while the unsold and completed units were valued at KES0.6 billion (FY2022: KES 0.9 billion).
The units pending recognition are projected to be recognized in the subsequent financial year.
"We have 2,076 homes under active development, of which 895 homes have been completed and a further 1,949 under various stages of construction with a target completion date of March 2024," said Mr Mbae.
Revenue is only recognized in the income statement when construction is completed, the home has been handed over to the buyer and the home has been fully paid for.
Centum Re completed and recognized the sale of development rights worth KES172 million in Kenya and Uganda.
Agreements for the sale of an additional 3,319 acres of land within Centum Re's property portfolio valued at KES 6.3 billion were executed during the year increasing the value of signed contracts to KES 7.4 billion, which is expected to be collected over the next 12 to 48 months.
"The development rights sales have been achieved at valuations that are several multiples to both the land acquisition and development costs and carrying values, validating both our business model as a master developer and the valuations on our balance sheet," said Mr. Mbae.
The company's total assets amounted to KES 46.4 billion. Cash holdings of KES 864 million are set aside to fund the development of residential houses and meet maturing debt obligations as they fall due.
"We remain optimistic about the prospects of our homes business and our ability to leverage the brand and track record to generate sales. Our primary focus is to complete construction of all Centum RE 1.0 projects within the financial year and set up a 2.0 project pipeline with a product offering focusing on the high demand and underserved affordable to the mid-market segment," said Mr. Mbae.
About Post Author