Centum Pockets Ksh 1.1 Billion From The Sale Of Houses In 6 Months
Centum Real Estate Limited has earned 1.1 billion shillings revenue from the sale of houses in the six months ended…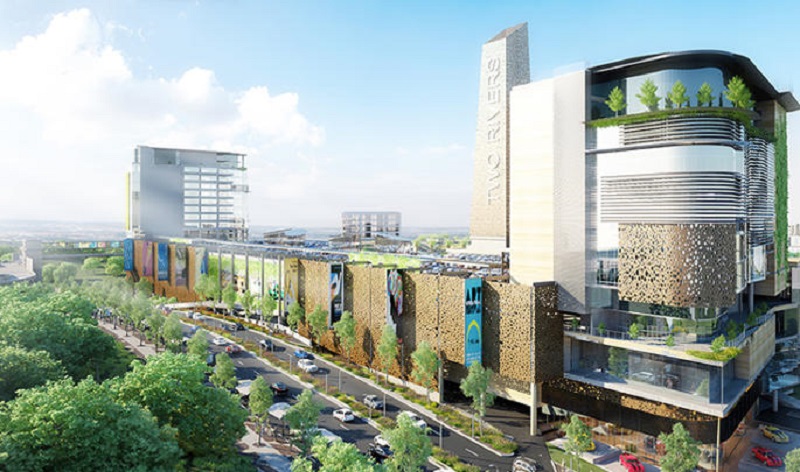 Centum Real Estate Limited has earned 1.1 billion shillings revenue from the sale of houses in the six months ended September 2021.
The strong sales helped Centum Real Estate to record a 144 million shillings gross profit from residential units in the first half of the year. The company further recorded 172 million shillings in revenue from the sale of development rights.
"Our current projected pipeline has a profitability level of 4 billion shillings, out which we have recorded 260 million shillings in our income statement.
The balance of 3.7 billion shillings will be recognized progressively moving forward, as we complete the projects and hand over the houses", said the Centum Real Estate Managing Director, Samuel Kariuki.
The Company also reported that it has sold 5.5 billion in development rights on its land banks to date against which it has collected 3.6 billion shillings in cash.
"The realized cash profit from these sales is KES 4.8 billion, which was largely recorded in prior years as revaluation gains. The sales effectively convert those revaluations into distributable revenue reserves", noted Mr. Kariuki.
Subsequent to 30 September 2021, the Company announced that it has entered into further transactions of 3.4 billion shillings in the sale of development rights on its land banks.
Centum Real Estate was incorporated last year as the subsidiary housing the bulk of Centum Plc's real estate.
The half-year numbers show Centum Real Estate's balance sheet is now valued at 40.9 billion shillings, comprising 28.6 billion shillings investment property, half a billion shillings' worth of completed residential units, 6.6 billion shillings houses under construction, 1.4 billion shillings cash and cash equivalents and 3.6 billion shillings other assets.
"The two primary value drivers in our business are the sale of development rights within our land banks and development and sale of residential projects. We have made significant progress on both fronts in Kenya and Uganda as evidenced by the quantum and value of development rights sales, size of residential projects pipeline and sales, cash collections, and the receivable on sales," said Mr. Kariuki.
Centum Real Estate is currently holding 8,400 acres out of a total holding of 10,639 acres in 2019, representing sales of 2,239 acres over the two years.
The transactions, Mr. Kariuki noted, have been closed at prices higher than the book value, justifying the valuation of Centum Real Estate's land holdings.
"Our unsold stock of development rights in Kenya and Uganda is currently valued at 28.6 billion shillings, which valuation is validated by transactions over the last two years," said Mr. Kariuki.
Centum Real Estate's sales-led development model is based on pre-selling at least 30% of any project phase before groundbreaking.
Buyers pay 20 percent of the sale value as deposits while the balance is payable over the construction period. The deposits are accounted on the balance sheet as deferred revenue.
Centum Real Estate currently has a pipeline of 2,374 housing units, with a cumulative profit potential of KES4.01 billion.
Its properties are revalued annually by third-party firms, in accordance with IFRS.
Some of Centum's ongoing real estate projects include the Riverbank apartments and the Loft Residences within the Two Rivers complex; and the luxurious Awali Estate villas and 1255-Palm Ridge apartments in the Coastal Vipingo Development Limited.
About Post Author