Carrefour Kenya Hires New Manager After Moreau's Controversial Exit
Carrefour Kenya has appointed a new country manager amid its expansion quest in East Africa. The appointment comes after rumors…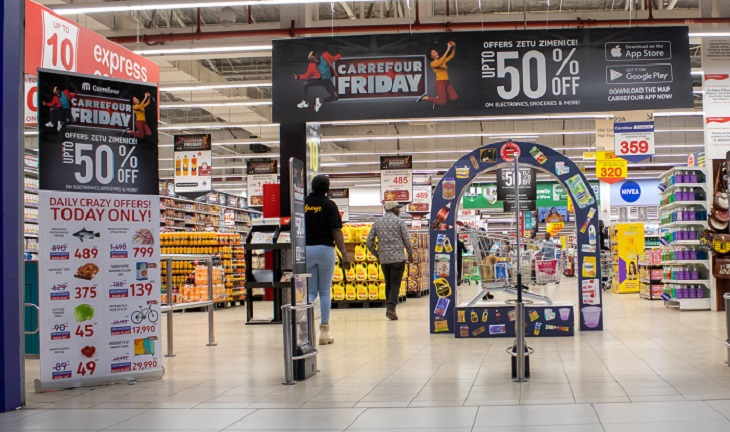 Carrefour Kenya has appointed a new country manager amid its expansion quest in East Africa. The appointment comes after rumors of a controversial exit of the holder of the position Franck Moreau on March 1, 2023.
Frank Moreau had served the mother company of Carrefour Supermarket in different capacities for more than 23 years.
Christophe Orcet, who has previously served as the head of operations and commercial for the MAF Carrefour in the United Arab Emirates (UAE) has now been appointed as the new country manager.
"Mr. Orcet assumed his new role on 1st March 2023 and will oversee operations of Carrefour in East Africa… Mr. Moreau tendered his resignation in October 2022 and worked hand in hand over the past 5 months with the company and Christophe Orcet to ensure a smooth transition," said the retailer.
The supermarket chain currently has 19 branches in Kenya, and 7 branches in Uganda. Naivas has over 80 branches while QuickMart has 56 branches spread across Kenya. Carrefour has been banking on the affordability of its products compared to other peers to expand.
Carrefour Kenya's sales surged 25.8 percent to 32.9 billion shillings (one billion Emirati dirham) in 2021 as it opened more branches and attracted more customers to its stores concentrated in Nairobi. The brand has plans to spread across other counties in Kenya.
Carrefour's expansion in Kenya and in the region comes at a time retail sector in Kenya is still facing challenges of mismanagement and expansion without a plan, moves that have seen giants such as Tuskys and Nakumat die before our very own eyes.
Analysts in Kenya have blamed the death of supermarkets in Kenya on "peer pressure." This, they say, is where supermarkets are competing with each other to open as many branches as possible without first studying the markets and the viability of the business.
Before dying, Tuskys was on an expansion spree, replacing all spaces that had been left by Nakumatt.
About Post Author