Britam Holdings Profits Before Tax Hit Ksh 1 Billion
Britam Holdings PLC has posted a profit before tax of 1.0 billion shillings for the financial year ended 31 December…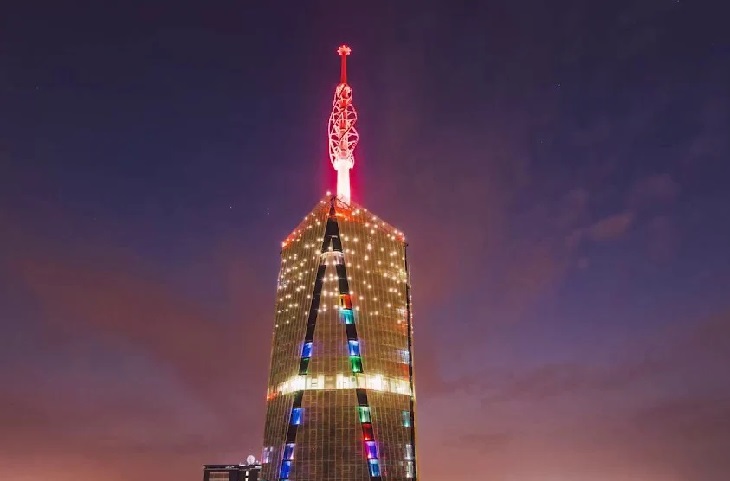 Britam Holdings PLC has posted a profit before tax of 1.0 billion shillings for the financial year ended 31 December 2021, an improvement from a loss before tax of 9.7 billion shillings reported by the Group in the previous financial year.
The Group reported Gross Earned Premiums and Fund Management fees of 32.5 billion shillings. This represents a significant growth of 12.8 percent from 28.8 billion shillings recorded in the previous financial year.
The regional businesses recorded a total gross earned premium of 8.1 billion shillings which is a growth of 3.3 percent from 7.9 billion shillings recorded in the financial year 2020.
The Group's investment income in the year was 10.9 billion shillings, representing a significant 15.7 percent growth compared to 9.4 billion shillings recorded in the previous financial year.
The growth in investment income was driven mainly by the continuing shift of the Group's investment strategy that has seen it continue to pursue a re-allocation of its investments portfolio to grow yields.
The year 2021 was a turning point for Britam, following the commencement of a new five-year strategy set to transform it, into a more customer-centric organization.
The new transformative strategy hinges on four critical initiatives including, organizing the business around the customer; leveraging technology; turning around key cost drivers, and optimizing the profile and returns of its investments, all of that is required to put the Group on a growth path.
The Results: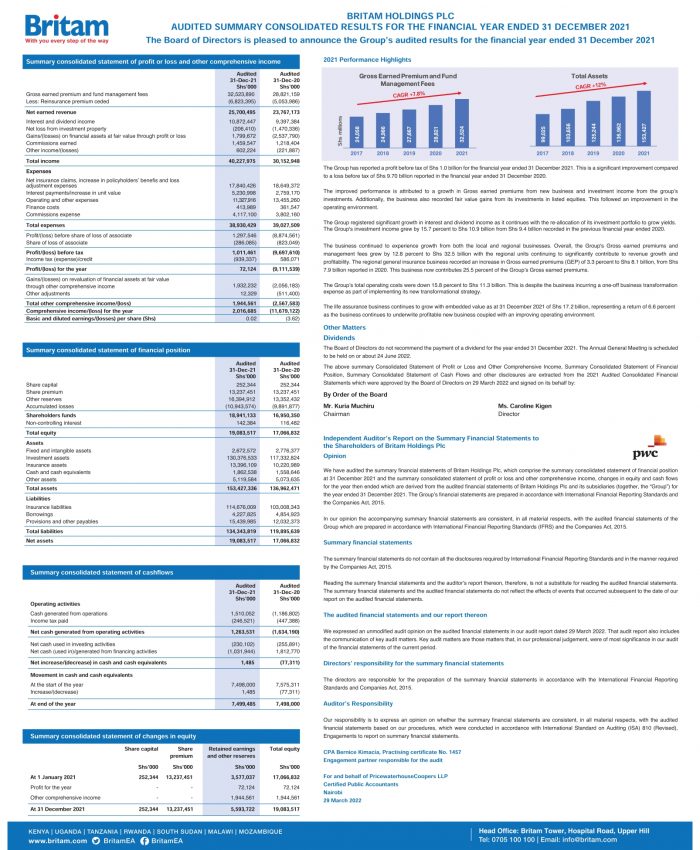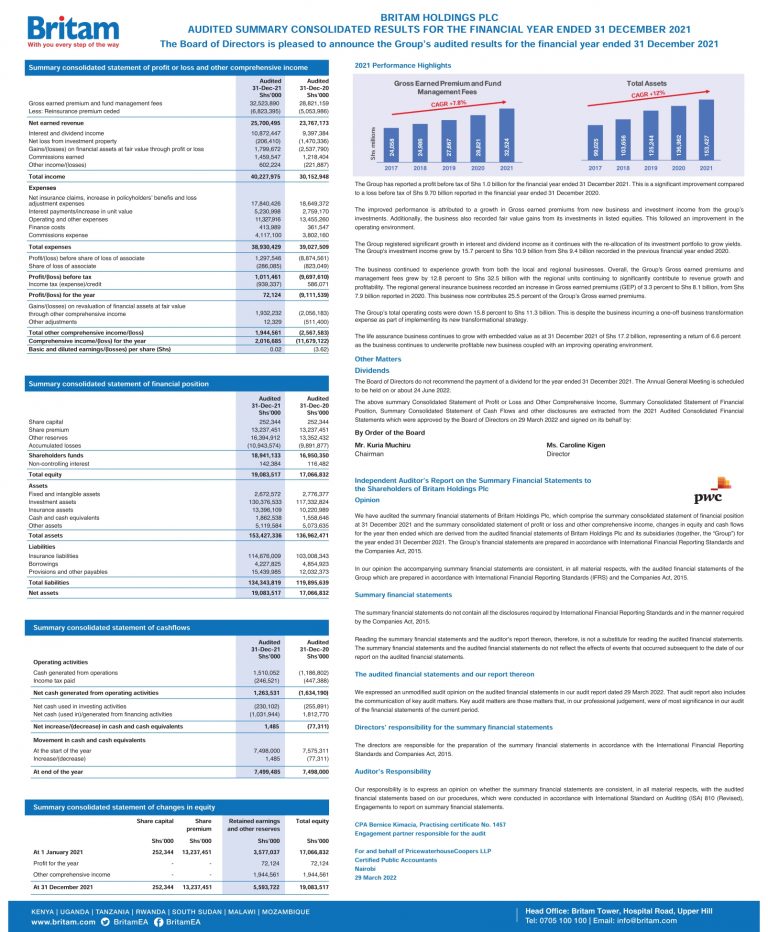 Commenting on the financial results, Britam's Group Chairman, Mr. Kuria Muchiru said: "The initiatives made so far in the implementation of the new transformational strategy coupled with an improving operating environment are already delivering good results in terms of revenue growth and stabilization of financial performance."
Britam is already leveraging on strategic partnerships to drive scale, grow its customer base and increase access to insurance services. Some of the firms it has partnered with are Cellulant, Koa, and Bismart in the Kenyan market. Whereas in the regional markets, the company has partnered with Vodacom in Tanzania and MTN in Uganda.
Britam Group remains well-placed to tap emerging opportunities with its underlying financial strength, strong talent pool and expertise, and its diversified integrated financial services business model.
About Post Author