Boomerang Unwraps A Magic Gift For Kids This December
As the festive mood begins to set in, and as people around the world look forward to saying goodbye to…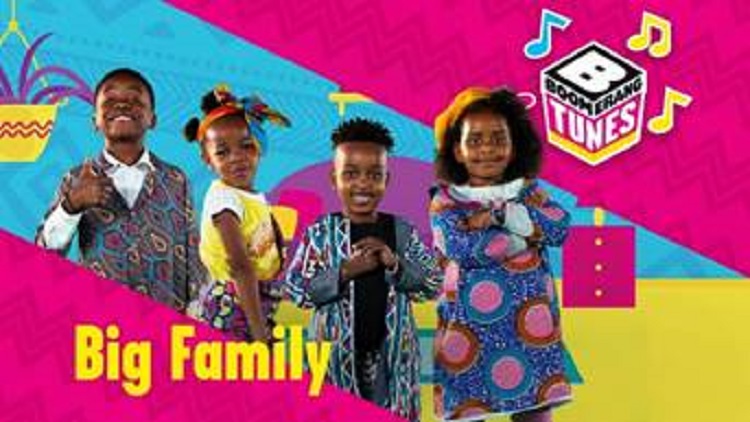 As the festive mood begins to set in, and as people around the world look forward to saying goodbye to the troubling 2020, Boomerang is set to keep children glued on the screens through the new series; Magic Makers.
According to Boomerang, the fourth edition of Magic Makersis meant to help children celebrate this season with great memories even as they wait for schools to resume as the government continues to monitor the Covid-19 pandemic curve.
Magic Makers is a video series where kids get to raise their voices to celebrate important dates and magical moments, showcasing their wildest and imaginative ideas with other Boomerang viewers.
Set to go live on 16th December 2020, the new series comes loaded with a pan-African twist, successfully managing to marry the rich, diverse culture and heritage of Ghana, Kenya, Nigeria, and South Africa.
Children from the four countries will have a rare opportunity to enjoy a fun compilation of video testimonials of how kids from the countries celebrate special moments while showcasing different traditions with their families.
Kenya's rich heritage in the Magic Makers includes Scooby-Doo's Sunset Christmas Tree Decoration representing a true Maasai Mara African sunset, and, Tom and Jerry's Kenyan Christmas House-made with popsicle sticks which will showcase the beauty and culture of the Kenyan festivities.
Ghana will rule the airwaves with Ghanaian-inspired Zig and Sharko and Papa Bronya colorful dot-to-dot coloring-in beach picture, and, Master Moley's multi-colored crepe paper Christmas neckpiece for kids to wear for the festive season celebrations.
Children will also get an opportunity to get a glimpse of Nigeria's, Scooby-Doo's Traditional African Mask made from a paper plate, paint, and lots of bits and bobs, as well as Looney Tunes' Bugs Bunny woven palm wreath to decorate a front door with festive cheer, will keep all little one's busy.
The season will be incomplete without South Africa's Zig and Sharko's Watermelon Craft Extravaganza because you just can't have a festive season without a juicy watermelon in South Africa. And then there's Tom and Jerry's Macaroni Decoration, where kids can make their own Christmas tree with Tom and Jerry as the star on the top.
About Post Author