Boomerang Bringing The Iconic Tom And Jerry On The Screens
Winning the hearts of millions is no easy feat, but after more than 80 years and countless accolades, the iconic…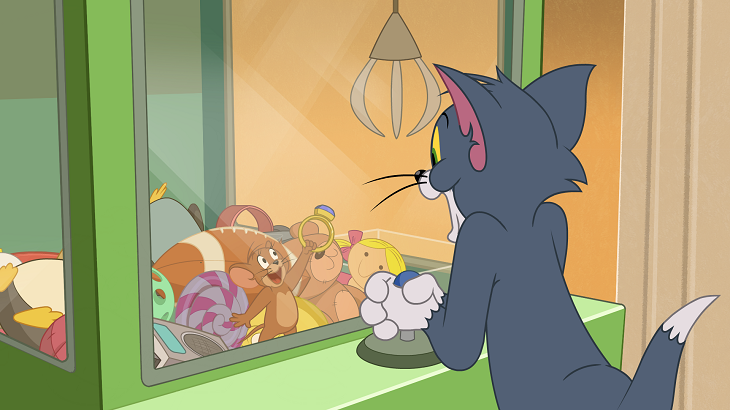 Winning the hearts of millions is no easy feat, but after more than 80 years and countless accolades, the iconic duo, Tom and Jerry, are back, better than ever, leaving the suburbs behind for new escapades in New York City.
From Monday, 04th of October, Boomerang Africa will premiere Tom and Jerry in New York, the show parents have been waiting for to introduce their kids to.
Kids and their parents will be able to follow their favorite cat and mouse as they settle into their new digs at the Royal Gate Hotel and unleash mayhem across The Big Apple, inciting hilarious chaos uptown, downtown, and everywhere their manic escapades take them. The Central Park, giant museums, department stores, and even subway cars will be turned upside down, inside out, or just be totally annihilated in this brand-new Tom and Jerry series.
All these chases and games have not been in vain; in fact, with their long history on the small and big screen, Tom and Jerry continue to bring on the childhood nostalgia and fresh memories with equal measure. The two have also been over-achievers in their own unique way, having garnered 13 Oscar nominations for best short subject cartoon and winning seven of them in the franchise's history. Plus, they did all that without even saying much; legend has it that the first time Tom and Jerry spoke at length was in their 1992 feature film. It does not get any more iconic than that!
Get excited for the hilarious return of everyone's favorite frenemies, as Tom and Jerry in New York premiere on Monday, 4 October at 07:25 CAT / 08:25 EAT on Boomerang Africa DStv channel 302. Watch. Play. Laugh.
About Post Author