Best Insurance Intermediary Of The Year Awarded
Old Mutual Kenya Insurance Agent Anthony Karume has been declared and awarded as the overall and best Intermediary of the…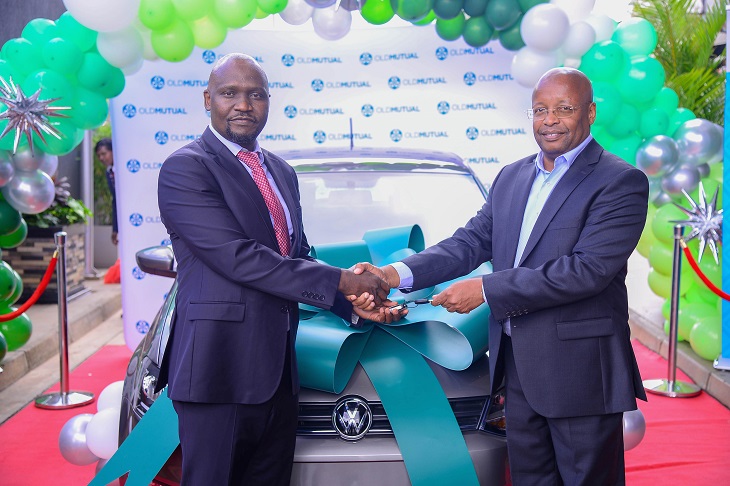 Old Mutual Kenya Insurance Agent Anthony Karume has been declared and awarded as the overall and best Intermediary of the year walking away with a brand-new car, a VW Polo. The car comes with a 1-year comprehensive insurance cover and a full tank.
This is the first time that an agent has won the award since 2019 after meeting all the required parameters.
The award is part of a robust incentive program by Old Mutual Kenya that awards intermediaries on a monthly, quarterly, and annual basis across General Insurance and medical business, with the ultimate being the intermediary of the year award.
Speaking while congratulating the winner, Ag. Managing Director, General Insurance Mr. Japhet Ogalloh said, "the award seeks to appreciate intermediaries alongside set parameters that include business growth support to Old Mutual, credit management, and the loss ratio for the portfolio. Besides the commissions we give, this signifies our commitment to our partners to incentivize and acknowledge their efforts to do business with us".
Further to recognizing top intermediaries, the award positions Old Mutual to attract and retain top-performing intermediaries, enabling them to realize its mission of unlocking possibilities and helping customers achieve their dreams.
Speaking while giving his acceptance speech, Karume said, "I am elated to have won this award at the peak of my career and leaving a mark as a top agent. It means that there is no limit to It and with discipline, passion, and loyalty to a brand it's doable. We have won this by being resilient through the challenging times over the last 12 years as an agent and its evident that there is so much more than one can achieve as a person and as a contribution to your organization"
Besides the monthly and quarterly General Insurance and medical awards, and the Intermediary of the year award, Old Mutual also had special categories awards that recognized tied agents of the month per branch, tied agent of the quarter, branch of the quarter, and unit manager of the quarter.
About Post Author