Africa's Public Sector Leaders To Chart Post-Covid Future
As various countries contend with different degrees of the Covid 19 pandemic, executives working in leadership positions across the African…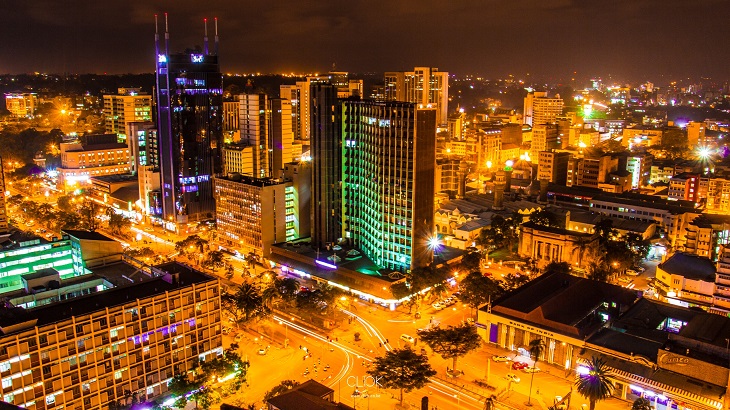 As various countries contend with different degrees of the Covid 19 pandemic, executives working in leadership positions across the African continent are preparing for a continental forum to discuss the future of government priorities and expectations.
Known as the Africa Public Sector Conference & Awards (APSCA 2022), the event is scheduled to be held from May 11-13th 2022 at the Plush Kempinski Hotel in Accra Ghana, and has attracted more than 1,000 participants from at least 40 countries.
Now in its third year, APSCA 2022 is themed, "Repositioning Africa's Public Sector for Sustainable Development" and is set to bring together all levels of government stakeholders to showcase international and local case studies, their projects, innovations that stood them out to be more citizen-centric, vibrant, transformative and sustainable.
Announcing the progress of the preparations for the extravaganza, Akin Naphtal, the InstinctWave Group Chief Executive Officer explained that the forum will offer an opportunity to government executives to share their resilience experiences and the challenges that they face as their respective countries emerge from the effects of restrictions implemented due to the Covid pandemic.
"The three-day APSCA event is being organized in collaboration with the Offices of the Heads of Civil Service and similar offices in various countries. They are driving the local calls for entries and will participate in the nomination exercise that arrives at the final list of 50 outstanding individuals at the close of the conference," said Naphtal.
An invigorating week-long event with activities such as sporting, games, awards, and dinner among others the conference will feature thought leaders to share ideas, discuss the newest trends, economic issues, and experiences from across different countries.
Naphtal added that this year's APSCA will reward public sector agencies and leaders who have showcased excellence in policy innovation and exceptional leadership at various levels of governance."
Expected to attend are public and private sectors' decision-makers as well as other stakeholders from Ghana, Nigeria, Kenya, South Africa, Rwanda, and some other Middle Eastern Africa Countries.
Nominations and submission of entries has begun and closes 22nd of April, 2022 through the website www.africapublicsector.com
About Post Author