Africa's Inaugural Energy Expo To Take Place In Kigali
The African Suite at the 2023 Middle East Energy Exhibition and Conference in Dubai played host to the soft launch…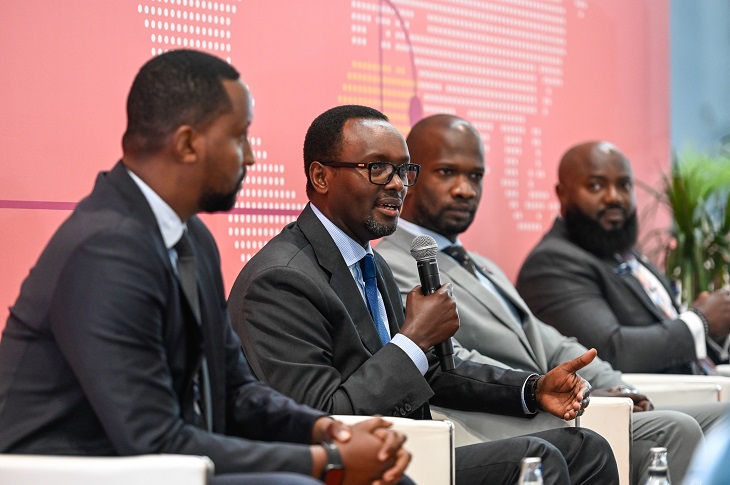 The African Suite at the 2023 Middle East Energy Exhibition and Conference in Dubai played host to the soft launch of the maiden edition of the African Energy Expo.
Scheduled for Feb 2024 in Kigali, Rwanda, the African Energy Expo is a first-of-its-kind trade show, and an extension of Middle East Energy's 48-year legacy, aimed at promoting sustainable, innovative energy sources and driving the African energy transition.
The new addition to the already extensive energy portfolio of the company was announced by Azzan Mohamed, Exhibition Director – Energy Portfolio MEA; Ade Yesufu, Exhibition Manager – Energy Portfolio MEA; and members of the Rwandan government represented by H.E Emmanuel Hategeka, the Ambassador of Rwanda to the United Arab Emirates (UAE), and Yves Gahonzire, Business Development Manager, Rwanda Convention Bureau.
In his remarks, Azzan Mohamed detailed how the upcoming event will create more avenues for Pan-African energy sectors to strengthen relationships and unlock investment opportunities.
"Since inception, the goal of Middle East Energy has been to drive transformation in the energy sectors of the Middle East and African regions. We have played a strategic role in bridging the gap between buyers, sellers, and all agents in the energy and power ecosystem through our events portfolio which includes Middle East Energy, Nigeria Energy, and Egypt Energy," he said. 
The Ambassador of Rwanda to the UAE, H.E Emmanuel Hategeka, also said "We are delighted to host this event in Rwanda, a country that has made positive advancements in the energy transition to renewables but is also the second most attractive MICE destination on the continent."
Mr. Yves Gahonzire, Business Development Manager, Rwanda Convention Bureau reinforced Rwanda's enthusiasm to be the host for the annual African Energy Expo saying, "As one of the governing boards of Rwanda, we are very excited at Rwanda Convention Bureau to partner with Middle East Energy to host this caliber of event. Rwanda is ready and open to channel a Pan-African drive and move the energy sectors forward."
The African Energy Expo will enable the establishment of resilient energy systems and infrastructures across all regions in Africa, by providing an unmatched opportunity for pan-African communities to connect and network. As an extension of Middle East Energy, the leading energy trade event in the Middle East and Africa (MEA) region, it will be a unique platform for energy leaders to debate and shape the future of the African energy landscape.
About Post Author