Africa's Biggest Manmade Beach Unveiled In South Africa
If you have never seen Africa's Biggest manmade beach, then you better take a flight down to South Africa, for…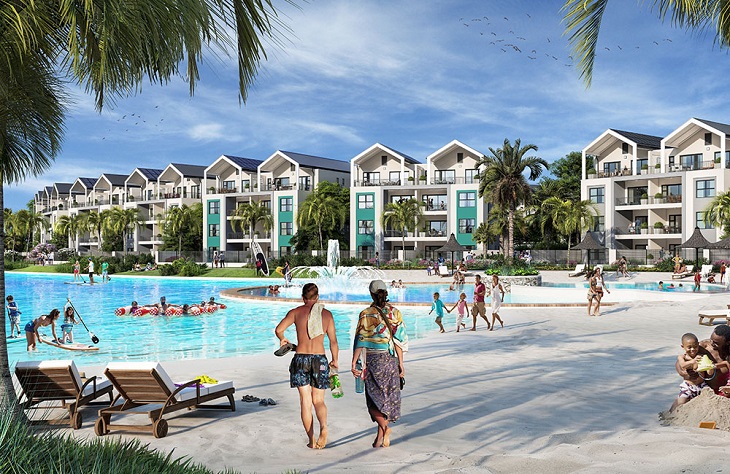 If you have never seen Africa's Biggest manmade beach, then you better take a flight down to South Africa, for one has just been unveiled.
Munyaka Estate Crystal Lagoon has officially been opened to the public in Waterfall City, Johannesburg, South Africa.
The new manmade beach is 7 times the size of a football field and has been equipped with "all the natural resources that one would find on a normal beach."
The beach is part of the 551 million dollars Munyaka Development that will create at least 4,200 jobs and will have at least 5,000 apartments.
Munyaka Estate development has already completed its first phase, with 1,000 apartments completed and occupied, while the arched lifestyle center – which features gym facilities, restaurants, and more – is also open for businesses.
Here is part of Munyaka Estate, harboring Africa's largest manmade beach: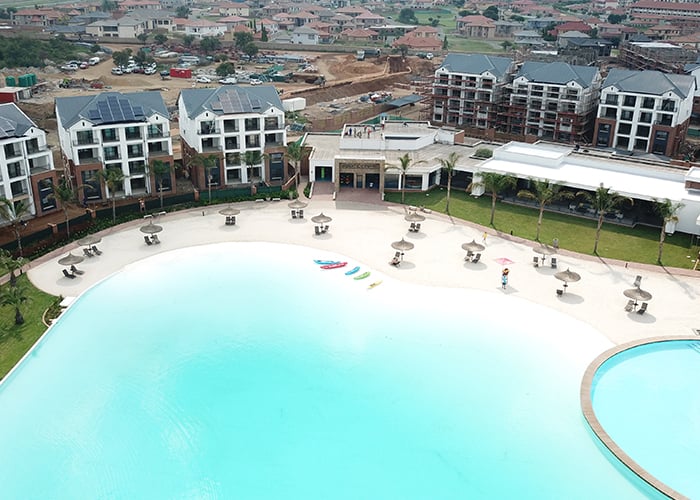 On completion in 2023, the development will boast 5,020 fiber-ready apartments featuring a Scandinavian-style kitchen, free eco-friendly appliances, a balcony or patio for outdoor entertaining, plus pre-paid water and electricity meters.
Munyaka will also offer residents other amenities such as an on-site concierge, meeting rooms, a swimming pool, laundromats, a cinema, a wellness spa, and water activities such as paddle boarding and canoeing.
Munyaka Estate, having one of Africa's biggest manmade beaches is going to attract Africa's richest: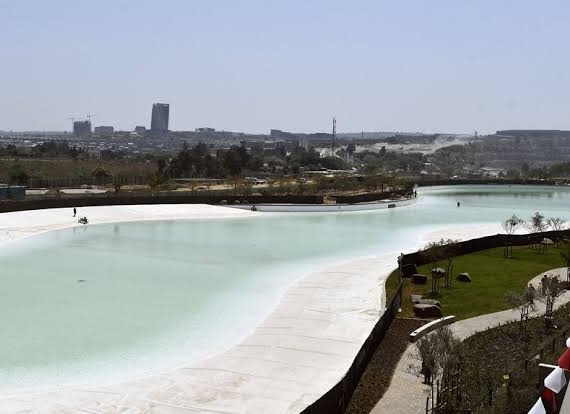 According to analysts, the estate is set to attract the richest in Africa who are likely to flock to South Africa to stay at Munyaka, a place that seems to give the "best in life."
The development is also expected to attract tourists given that it has one of the clearest crystal lagoons within and without Africa. Developers of the property say they are planning to invest heavily in security given the criminal history of South Africa, especially Johannesburg.
Given that African politicians love finer things, hope someone will be there to let us know who will book the first apartment.
About Post Author