Africa Is Playing 'catch-up' With Coronavirus Vaccines
In a report airing on One World with Zain Asher, CNN's Eleni Giokos explores the coronavirus vaccination rollout across Africa,…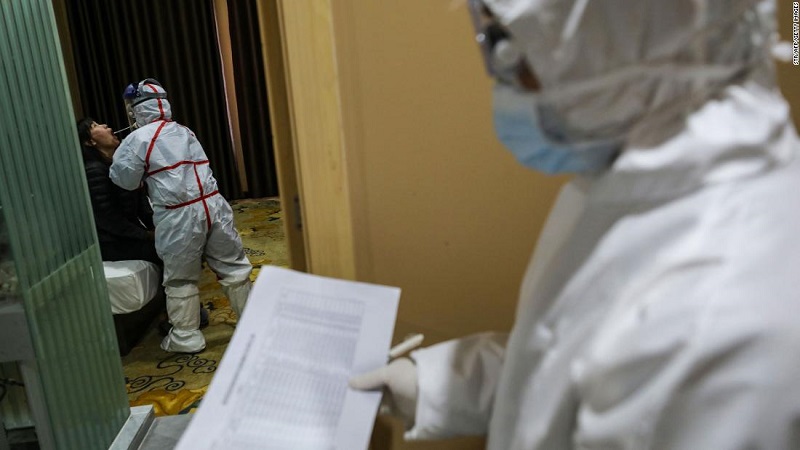 In a report airing on One World with Zain Asher, CNN's Eleni Giokos explores the coronavirus vaccination rollout across Africa, where countries are playing catch-up following delays in the supply of vaccines.
No country in Africa, except Morocco, has vaccinated more than 3% of its citizens. Worldwide, just 0.2% of vaccine doses have been administered in low-income countries. Dr. Phionah Atuhebwe the Vaccines Introduction Medical Officer at the World Health Organization (WHO), tells Giokos how 'heartbreaking' this vaccine inequality has been,
"It is very heartbreaking to see a young 19-year-old child from the global north get vaccinated while a frontline health worker in Africa, working inside a Covid-19 treatment center, is not able to access this vaccine. It's quite heartbreaking."
Dr. Atuhebwe stressed the importance of achieving herd immunity in every country to stop future outbreaks of the virus, "This a global issue and we are saying no one is safe until everyone is safe. We need to reach a certain level, at least get the priority groups vaccinated in Africa."
While vaccine availability is a large part of the problem, vaccine skepticism is also causing issues. Giokos reports that the pauses in the distribution of the vaccines from Johnson & Johnson and AstraZeneca have also not helped with Africa's problems.
While companies like Aspen in South Africa are manufacturing doses of the Johnson & Johnson vaccine, the manufacturing capacity of vaccines in Africa is a rarity, with the continent importing 99% of its vaccines. The African Union and WHO want patents on Covid-19 vaccines waived and indigenous production ramped up.
Dr. Atuhebwe discussed the WHO's position on this issue, "We were able to get the number of vaccines we needed in the past, even when we were in importing them. But right now, we have seen that because we don't have that manufacturing capacity, this is the result – that the whole globe is accessing vaccines that we are not able to access. Right now even with the donor funding, even when governments have committed to buy these vaccines, there are no vaccines."
About Post Author