A Teacher Charged For Faking His Primary, Secondary, And Colleges Certificates To Get A Job From TSC 16 Years Ago
A teacher who forged his primary, secondary, and college certificates belonging to someone else, and presented them to the Teachers…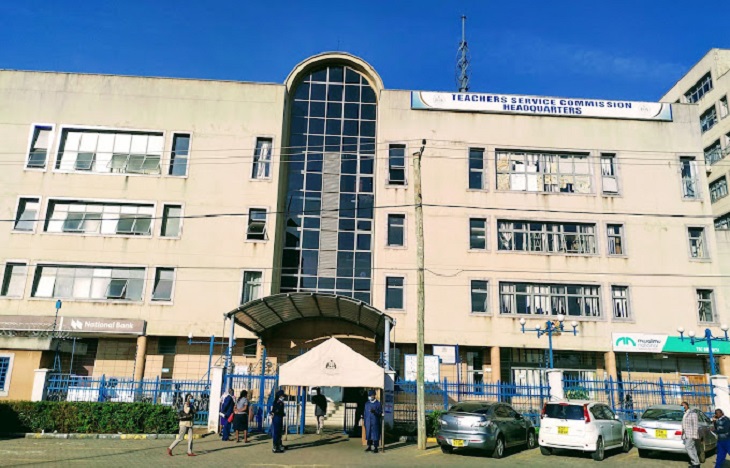 A teacher who forged his primary, secondary, and college certificates belonging to someone else, and presented them to the Teachers Service Commission (TSC) 16 years ago and got the job has been arrested and presented in court.
Okombo Otieno presented the papers of Daudi Ochoi to the Teachers Service Commission and has been working as a teacher ever since. The "teacher" was presented at Kisii Law Courts and charged on seven accounts.
Okombo Otieno alias Daudi Ochoi Magero was arrested by officers from Ethics and Anti-corruption Commission and presented to the Kisii law court today afternoon under seven counts before the court Magistrate Wa Kugwa Wahinya.
On particulars of the offense, Otieno was charged that between 2nd and 26th February 2007 at Gucha Within Kisii County uttered to TSC a document of his KCPE serial number 1008541, a lawful document issued to Ochoi Daudi Magero by the Kenya National Examination Council and falsely presented to himself to be the said Daudi Magero.
Otieno was also charged with persons of a person named in a certificate contrary to section 384 of the penal code that he falsely presented himself as Ochoi Daudi Magero with a KCSE certificate serial number 380759.
On the third count, Otieno was charged that while applying for the TSC job he presented a primary teachers certificate no 178447 which was lawfully issued to Duncan Ochoi by the Kenya National Examination Council and he presented himself as Duncan Ochoi.
The man would most likely be asked to refund to the government all the money he has received as salaries from the Teachers Service Commission. He is also likely to be sent to jail or be asked to pay a hefty fine or both.
This is not a unique case within TSC. During the recruitment of teachers, many are always arrested for presenting fake certificates. TSC says it is trying to weed out the chaff within the teaching profession.
About Post Author