A Look At The LG TurboWash360° Feature: Is It The Change That Is Here?
We rarely stop to think about it occasionally, but most of us spend too much time washing and drying our…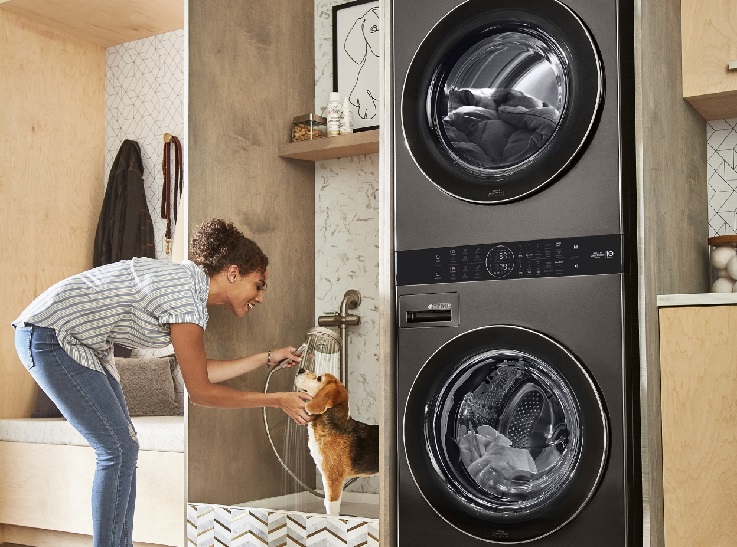 We rarely stop to think about it occasionally, but most of us spend too much time washing and drying our clothes.
Households across the globe do an awful lot of laundry loads every year. And while others handwash their clothes, there is nothing many covet than having a machine carry out the task for them.
Fortunately, technology continues to bring myriads of solutions in all life aspects. Today's washing machines do more than just wash. They have been designed to become more intuitive, efficient, time-saving, and more.
Since it was first introduced, the washing machine has radically changed how people do laundry. Before, washing clothes took lots of time, energy, and water. The task was so daunting as it involved carrying water, heating, scrubbing clothes, rinsing, and wringing by hand. Today, washing machines are defined by convenience and energy efficiency in mind.
Better yet, some brands have continued to innovate bringing you incredible features designed to make your laundry task smooth. One such brand is LG, whose latest models of washing machines come with cool features such as the AI Direct Drive (AI DD), TurboWash360, Allergy Care, Steam Care among others.
Being the most-awarded laundry brand in customer satisfaction, reliability, and performance, if you are looking for a washer or a dryer, then you can rely on LG to help make your life easier. And the new TurboWash technology offers you the best new tools on the market to tackle life's messy moments with confidence. So, what is this TurboWash technology?
LG's TurboWash360°
LG's TurboWash is a washing machine feature that uses the power motion wash action system along with increased water temperatures to enhance and speed up the wash cycle. In conventional TurboWash systems, there is only one spray nozzle with a non-Inverter Pump, which sprays water at a fixed angle and with the same power.
However, then new LG's new TurboWash360° technology provides 360 coverage with 4 multi-sprays that enhance your washing with 6 different motions! It is the next evolution of front-load cleaning technology that powers through large loads in less time with the same great washing performance you so much desire.
LG's TurboWash360° technology uses 4 nozzles to surround clothes from different angles to enable the detergent to penetrate deep into fabrics for a complete clean – even for big loads – in under 39 minutes. With LG's AI DD feature, the TurboWash360° brings out significant time-saving in washing & rinsing.
The TurboWash360° technology is now available in the new LG V900 front-load washing machines with steam that penetrates fabrics to virtually eliminate dirt and odors reducing common household allergens. It also offers Wrinkle care to lessen ironing time. It is certified asthma & allergy friendly® by the Asthma and Allergy Foundation of America (AAFA) and is offered in black steel and white colors.
In addition to their advanced performance, LG's new series of washing machines with AI DD technology are all ENERGY STAR certified and use less energy and water. This way, you can wash, save time, energy, and the life of your fabric!
About Post Author