A Look At LG Nano90 Series, A True Spectrum of Premium Picture Quality in TVs
Years ago, before TV became what we have come to know, what mattered the most to people was the content…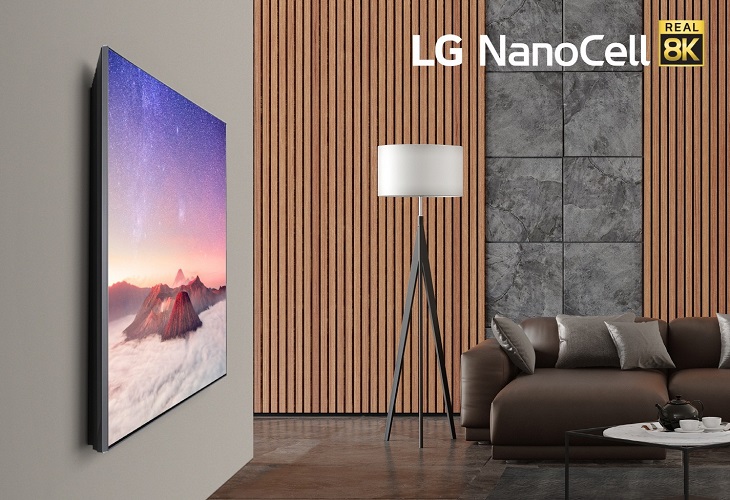 Years ago, before TV became what we have come to know, what mattered the most to people was the content being broadcasted.
But today, our expectations, standards, and TV watching experience have become more than just content to include picture quality, and the evolution of TVs and multiple screens has elevated the quality aspect regarding the television.
What the majority of people watch today are online shows, and quite frankly, no one has time to sit through hours of shows with poor or grainy picture quality.
Gone are those days, and streaming services today win audiences with relevant shows and content optimized for the best viewing experience.
Until the early 2000s, households that could afford TV owned a cathode ray tube (CRT) kind of television. It was the king of grainy pictures made up of thousands of red, green, and blue dots. However, the breakthroughs in TV technology set the pace for what we have today.
Flat-screen televisions first appeared in the late 1990s and a few years later, HD televisions were introduced. These high definition TVs had the resolution five times that of the conventional sets. Viewers have begun experiencing more vibrant, detailed, and sharper images.
One of the brands that have continued the TV technology is LG, which has transformed the viewer experience by ensuring they get unparalleled picture quality, High Dynamic Ranges, and premium colors.
So, if you are going to get yourself a television with great picture quality, brightness, contrast, and top-notch sounds, then a model from LG's Nano90 TV series would be a perfect choice.
LG Nano Series Picture Quality
The LG Nano86 series comprises of various models and sizes including 55-inch, 65-inch, 75-inch, and 86-inch screens. With ultra-high-definition quality, these TV sets can serve you with any type of premium HDR content including 4K and 8K either by streaming or feeding it through UHD inputs.
What this means is that even an 8K type of movie or video game will look enjoyable in all aspects. The subtleties of texture, patterns, and the details of the skin-tone of your movie are incredibly enhanced most naturally. This has been further improved by the NanoCell technology that utilizes tiny particles to make the breadth and tonality of your picture highly convincing.
LG Nano86 range of TVs does elegantly well with motion as well. It keeps the edges smooth and balanced regardless of the movement instance. Moreover, the depth of field it adds to images is significant enough, and the picture noise is reasonably repressed.
When watching ultra-high quality content, the best way to experience real pictures is to select the Cinema Home picture preset. This mode reveals amazing black level depths and consistency in your TV's backlight rendering dark scenes less grey and highly realistic while those scenes with a mix of bright and dark elements are kept less distracting.
One other strength that makes the Nano90 series remarkable is the backlight refinement, especially since it utilizes NanoCell technology. The improved contrast and color allow you to still enjoy viewing the TV from wide angles.
There is also the Filmmaker Mode that brings impressive amounts of subtle detail both in dark areas and colors. It also allows for customizations and you can tweak the picture and color settings as much as you like.
Being fed with Dolby Vision sources, pictures in your LG NanoCell TV get punchier and more precise. The best setting for enjoying this type of premium vision is by sticking to Dolby Vision Cinema.
It does not lose detail in brightness and it looks too aggressive for your viewing experience. The motion, the detail, texture, real color, and edge definition remain pleasing to the eye.
In a nutshell, LG's Nano90 portrayal of HDR sources looks more intense than you would expect. LG Electronics has innovated these LCD sets to become probably the best ever made. The color tech, the gaming, and the smart feature the Nano90 series carry makes them quite enjoyable, which is why the range holds in terms of advancements and personalization.
About Post Author